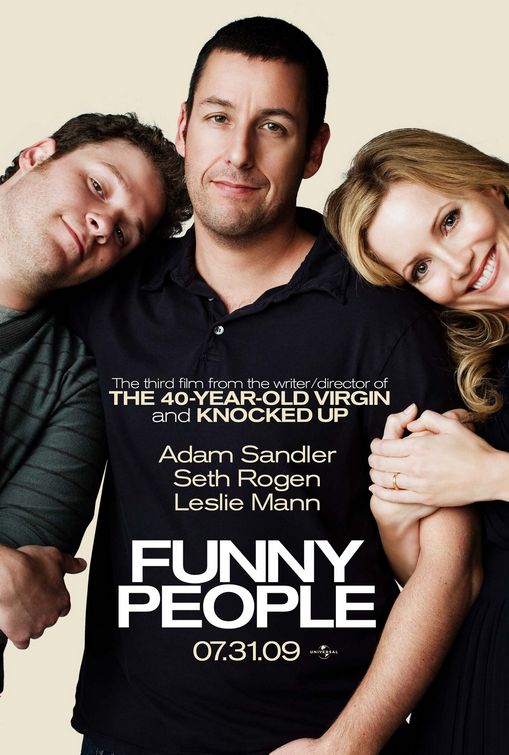 I
n
Judd Apatow's upcoming movie,
Funny People
, Adam Sandler plays George Simmons, a successful stand up comic who has starred in many crappy yet successful movies.
In order to capture this, Judd Apatow (The 40-Year Old Virgin, Knocked Up) went ahead and actually shot some of the scenes from these fake movies. I have to say though, they're utterly convincing and can actually be real movies.
I couldn't fit all the posters onto the page cause of Blogspot's small restriction size for me however,
below is a link to George Simmons' (obviously fake) website where you can watch a scene or two from these fake films as well as a brief description of what each film is about. I did however embed an a clip from one of his movies,
Redo.
I love the
Sayonara Davey
clip on the website cause it has Ken Jeong (the doctor in Knocked Up, ninja assassin in Pineapple Express and the King in Role Models)
More on Sandler's character at:
http://www.george-simmons.com/