Man I feel so lazy with school work.
I was supposed to do a bit of Maths to jog my memory today but I figured I'd do it tomorrow cause ya know...had a total mind wipe thanks to the week off. D:
Don't I feel horrid...I was watching
The Boy In The Striped Pyjamas
earlier today and I was eating food at the time.
Not a good thing to eat food whilst watching a holocaust movie. Ya just feel bad about what the Jews went through...
Good movie though
. It's cool to see child actors that actually can act as opposed to adult actors who can't act but get paid shitloads to appear in movies just cause they're good looking.
Last two days have been quite pleasant.
Pleasant is when I have something to do that keeps me thrillingly entertained and refreshed. My friend, Kevin and I acquired a video game based on
The Lord of the Rings
called
Battle for Middle-earth
2 on PC and it's a stunning game. I had the first one but that's dead now. Hehe...I'm such a geek. T___T
Once my mum returns from Vietnam and returns the money she borrowed from me, I'm going to splurge like crazy.
It'll be the holidays by then so I'll have fun buying shit that I don't really need...BUT MUST HAVE! (Nice indirect quote from
Fight Club
that leads to your next point, Hieu!)
New banner up;
FIGHT CLUB
! :@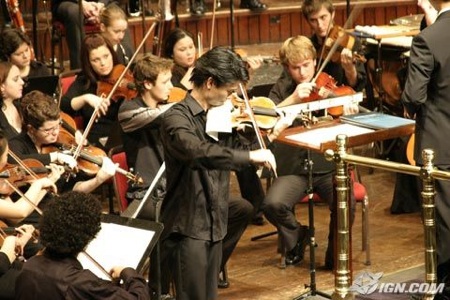 One final point before I go away, I'm ha
ving a real issue with the

Eminence Orchestra

right now.
They're going to be performing at Sydney only this year and won't be coming down to Melbourne. As if tell us that we're their best and most receptive crowd and then NOT come down here to play. Shattered...
For those that don't know, the

Eminence Symphony Orchestra

is basically an orchestra (duhh) and choir that play music from popular video games and anime movies/television shows.
They have played other music from other popular movies and such in the past but they're more recognised for their playing of video game and anime music. I've had the pleasure at being at both their
A Night In Fantasia 2007
show AND their
Destiny Reuinion 2007
show. 2007 was a great year...
OH SHIT, A LIGHT BULB JUST WENT OFF IN MY HEAD! I THINK I HAVE A BACKUP VIS COMM IDEA! NICEEEEE! =D
End post.