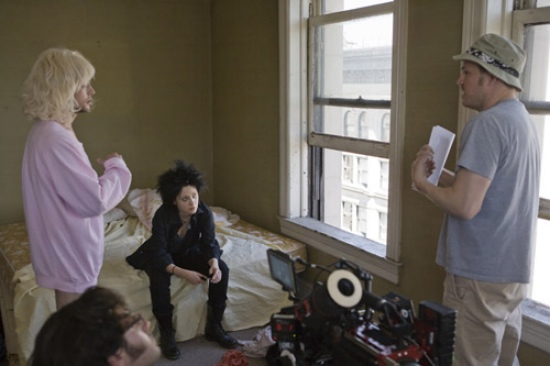 Mean Magazine
has created a series of online short films they call
CINEMASH.
Basically, they get celebrity talents and allow them to recreate and parody scenes from certain movies and mash it up with their own movie.
The first one debuted today and it stars Joseph Gordon-Levitt and Zooey Deschanel (both leads from
500 Days of Summer
) as Sid and Nancy. The short was directed by Marc Webb (who directed 500 Days of Summer).
Head on over to their site (I've linked it as you can see above) and check out what else they're planning to recreate. I'm looking forward to
Milo Ventimiglia

(TV's Peter Petrelli of Heroes) as Daesu from Oldboy
and watching
Christopher Mintz-Plasse
(McLovin) and
Common
recreate Training Day.
Below I've embedded the trailer to 500 Days of Summer. Unfortunately, they don't allow embedding for the Cinemash video so just hop on over to
MSN VIDEO
and check it out.
Ya know, a really wish I was in the United States sometimes. Movies get released there first and while we've gotta wait months till it reaches our shores and we've gotta hear about how great it is. D:
500 Days of Summer releases in Australia on 17th of September.