FORMAL WAS BITCHIN'!
The night started off with myself, Kevin, Dunstan and Jemmy meeting up with Jacquie and Jessie on the 96.
From there, we arrived at Luna Park to meet up with everyone else and rode in the Hummerzine to our formal venue. The pictures below depict what happened for the rest of the night. If anyone here knows me personally or knows anyone else from CBC, visit Jason Vo's Facebook account for more photos from the night. Photos by courtesy of Jason Vo.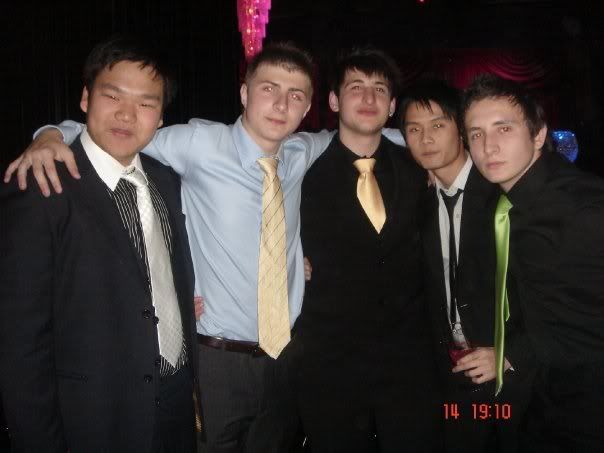 Jason, Rudi, George, Yohanes and Ivan.
Stephen, Max, Jason, Kevin and Sam. I honestly don't know what I'm gonna do without Stephen after high school. That guy is just too damn funny.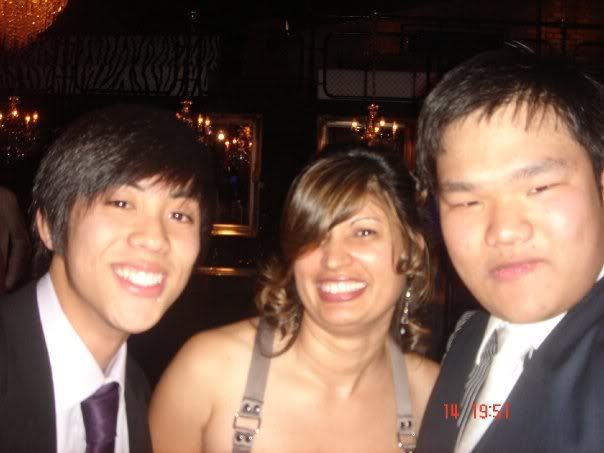 Me, Ms Vandrine and Jason. Ms Vandrine is just too awesome - best teacher ever.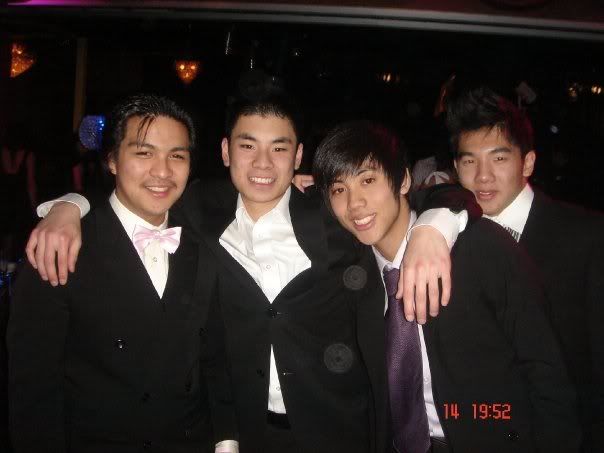 ASIANS! D:
James and Kevin with Oleg looking at the floor, Masa smiling in the back and Thomas covering his face.
Jessie and Kevin.
Myself and Jacquie.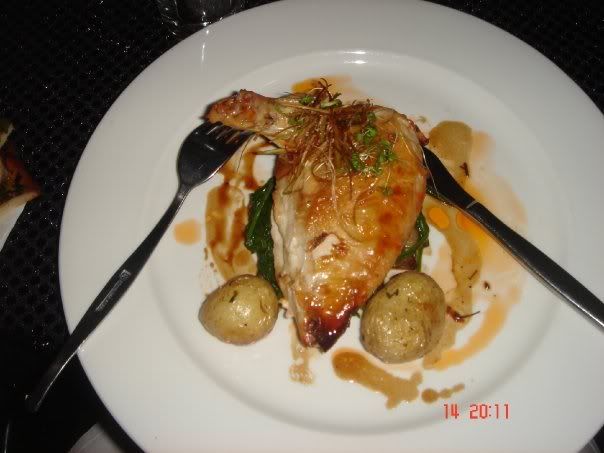 The main course: Lemon Chicken. It was pretty nice; presentation was good I thought.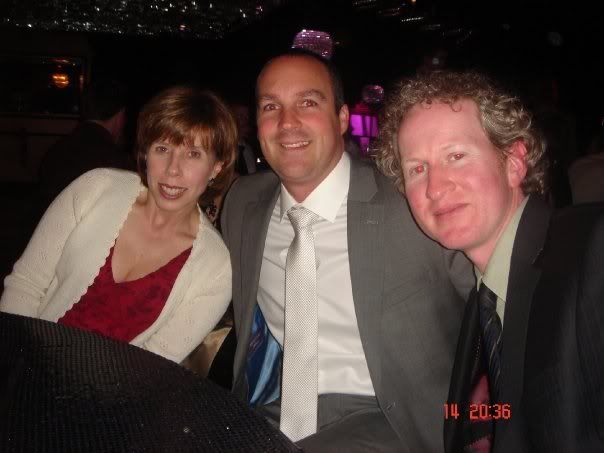 Ms Galli, Mr Mills and Mr Rowland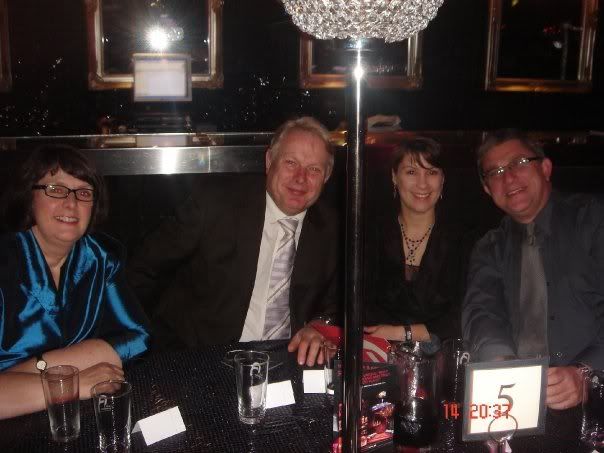 Ms Ellwood, School Principal GBK, Ms Bleeser and Deputy Principal Mr Mallia.

MORE ASIANS! D: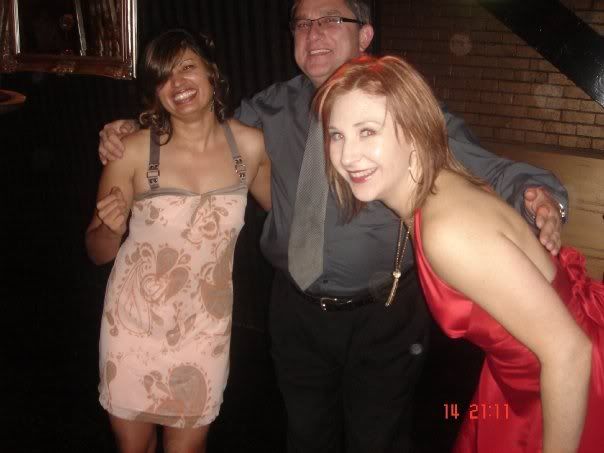 Ms Vandrine, Mr Mallia and Ms Casey.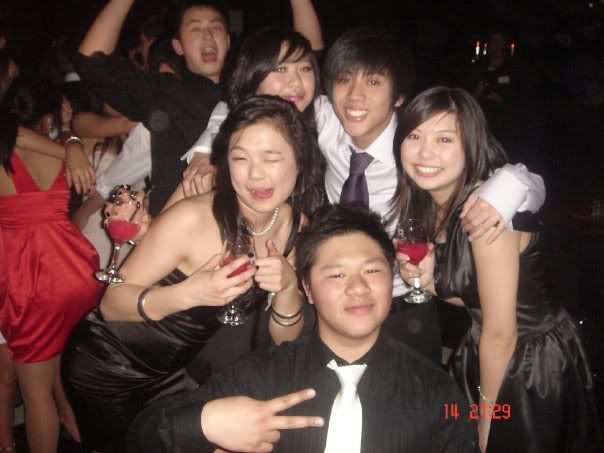 Lol at Arthur in the back.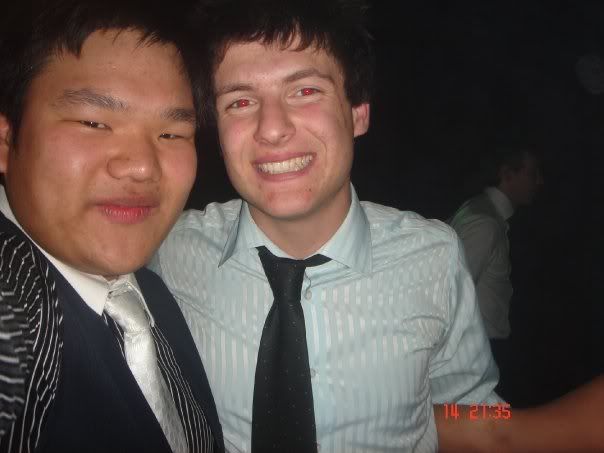 Two Jasons!
Our rockin dancefloor.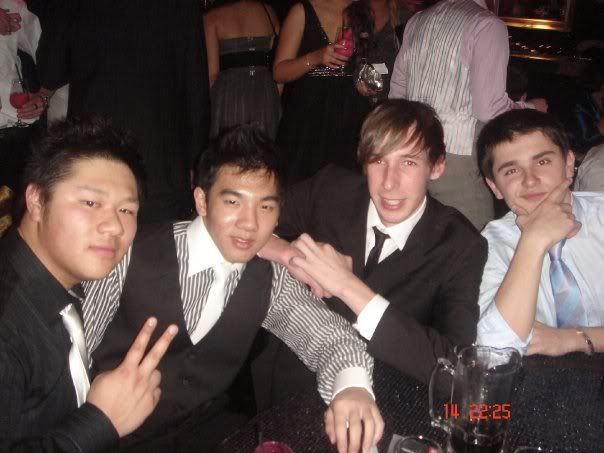 Kevin, Jemmy, James and Oleg.
This is probably my favourite picture. Puusan looks like she's gonna hit me with that massive ring thing she had. They were like brass knuckles I swear.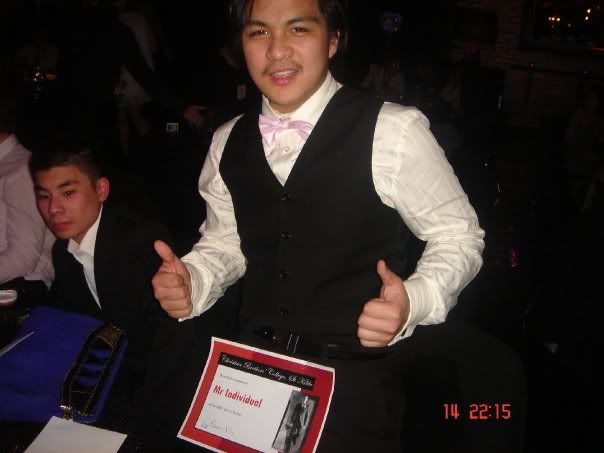 Masa won the award for Mr Individual last night. You can probably see why! ;D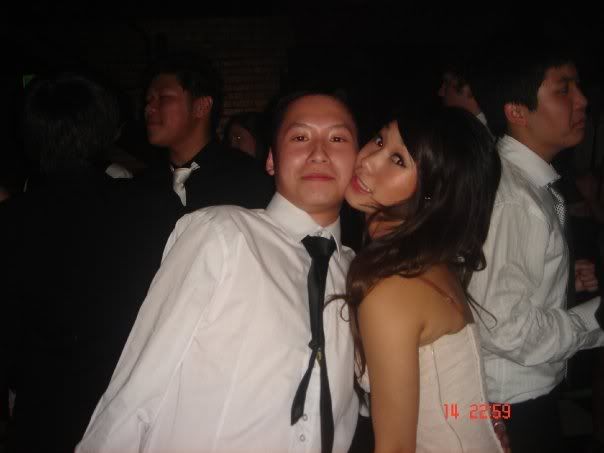 Peter and Sarah. Goddamn, I wanted a picture with Peter but he kept disappearing. We were supposed to have a dance off too! :@
Three awesome ladies.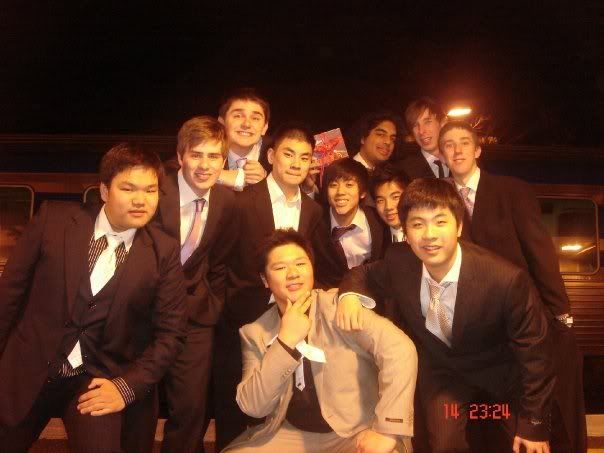 Gotta love the lighting at Balaclava Station. D:
Lady Gaga was the artist of the night, LOL!
Last song of the night was
Mr Brightside

by

The Killers

.
Awesomeeeeeeeee, haha.
There was supposed to be an after party but the plans for that went awry so I decided to cab it home early with Dunstan and Jemmy.
I had a "backup after party" sorta with other mates who were having a drink up the same night, haha.
I believe thank yous are in order
so thanks to Jacquie for coming along and being my partner for the night; Kevin for at least giving it a go in terms of organising (Hummer, meeting spots and all); Ms Vandrine for doing her best to make the formal as memorable as it was (she sacrificed a lot apparently to let us go home early from school on Friday and also went venue hunting), the Red Scooter staff for providing their venue and services to us and of course to everyone who showed up and made the night what it was.
I'm expecting more photos on Monday. :D
End post.