It's the only time of the year where I can say a

Yu-Gi-Oh!

joke and people will know what I'm talking about and laugh along
.
Basically went to Manifest Anime Expo and had a great time.
The change of venue from Melbourne Uni to the Showgrounds definitely made for a much better experience. Heaps of people showed up cosplaying as their favourite anime/gaming character. Great turn out and much more organised than last year.
Masa and I arrived at about 10:30 to find a massive line that stretched out to the car park and into the venue itself which was ridiculous and didn't even contemplate lining up and opted to get food inside the place instead.
You only needed a pass in order to get into the trading/gaming areas anyway. Luckilly for us, we had friends there who let us use their tags to get in. Free entry FTW. I ended up buying this pretty bitchin' ninja shirt and a Death Note book (complete with complimentary quill! :O).
Here are some snaps from the day.

FANBOYGASM

- They actually had the

HD Remix of Marvel vs Capcom 2

on show. I'm a little disappointed that it didn't get the attention it should've deserved. Masa's team is on the right and mine's on the left. Clearly, I have a much better team, haha.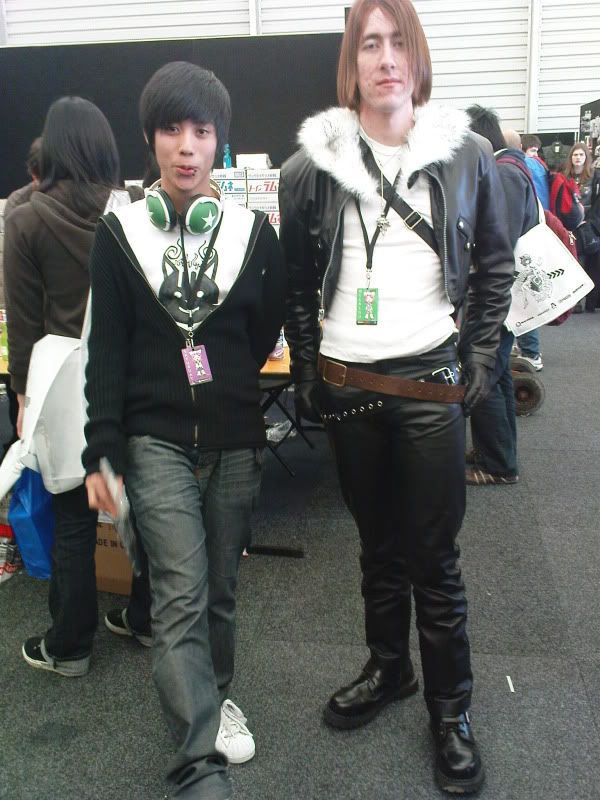 Man I would've loved to have had a picture with Squall and Irvine. I saw Irvine there but only once then he just disappeared.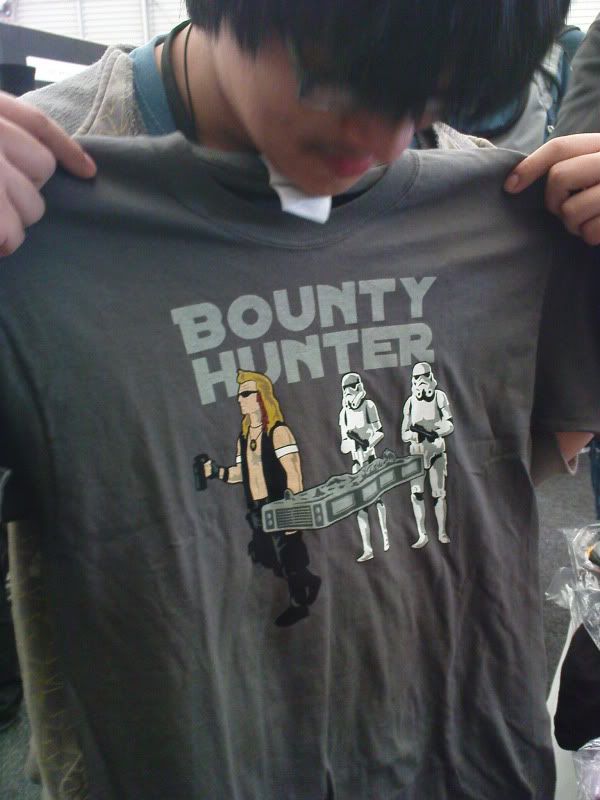 A major high five to anyone who understands and actually gets this joke.

Masa bought this novelty shirt of awesomeness. I freakin love it.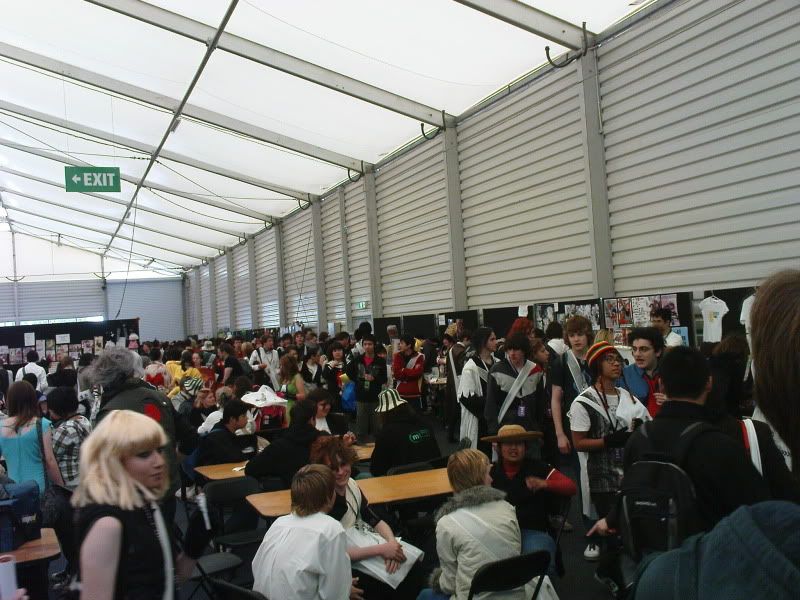 Trading area was massive, just like with

Supernova

last year.
What a power stance

- a true a hero of the guitar.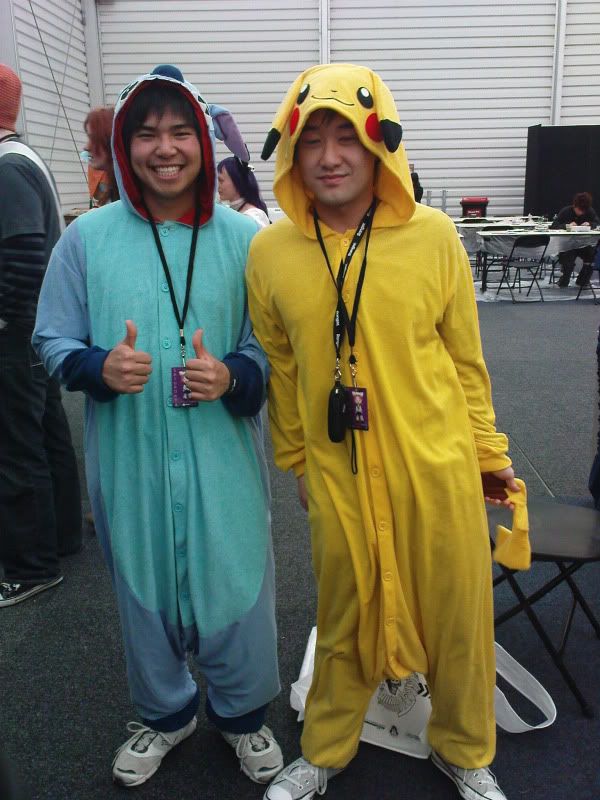 I want that guy's Stitch kigurumi. :@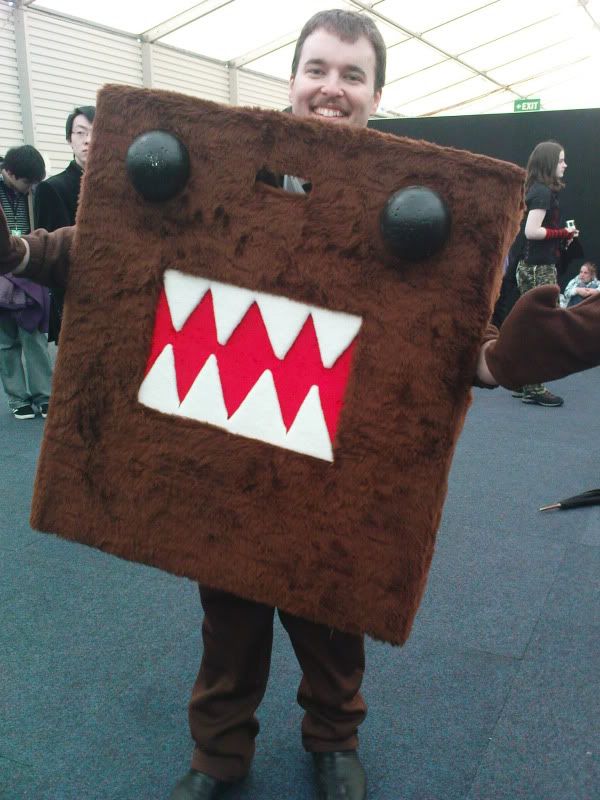 DOMOKUN

! D: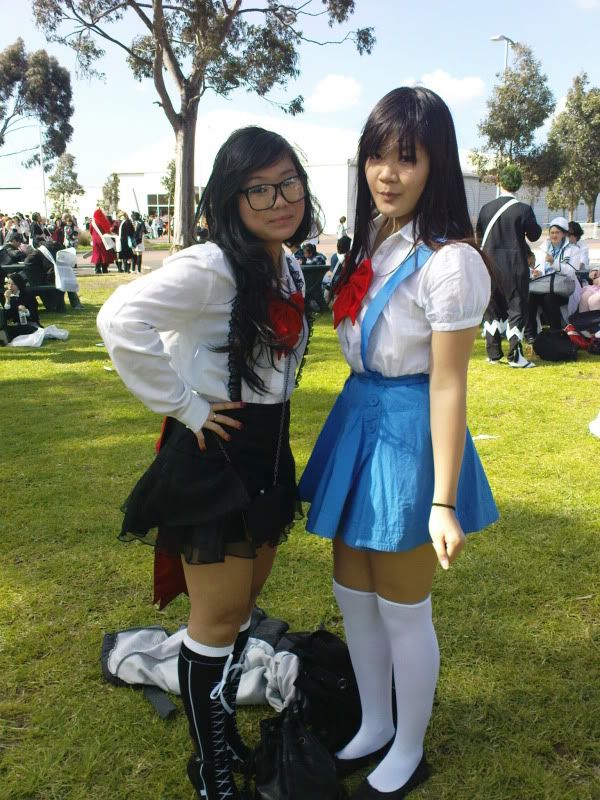 Thy and Minny rocked it with their outfits. :D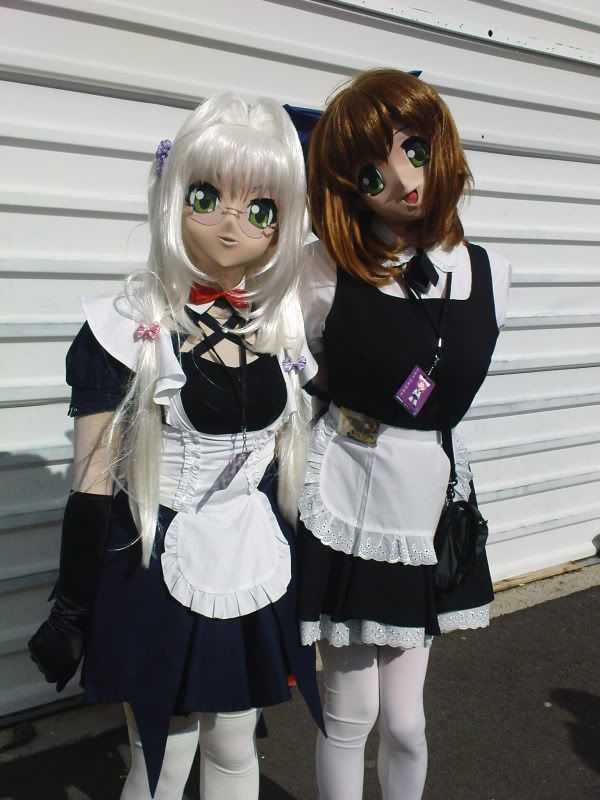 They scared the crap outta me; no joke. ==
Team Rocket, Nurse Joy and two Officer Jennys. There was an Ash and Misty somewhere but they weren't present with them...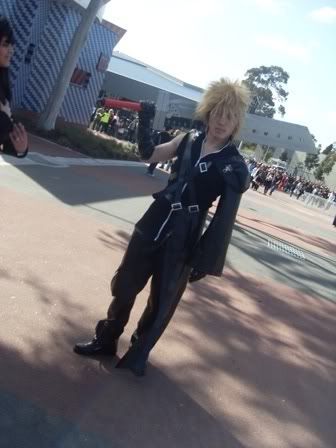 Apparently there were issues with bringing in "weapons" into Manifest this year. Something to do with Showgrounds security vs Manifest commitee.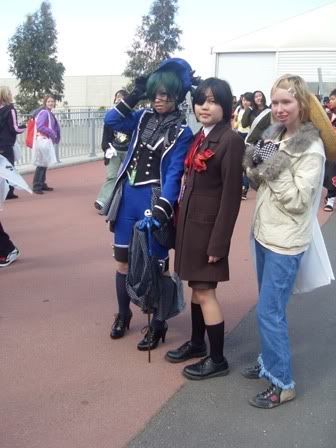 No idea who these people were, sorry. Anyone wanna help identify?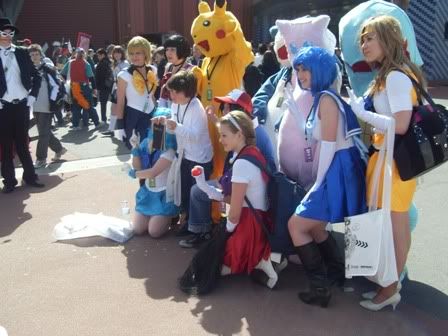 Pokepals, Sailor Scouts and L. A few of the Sailor Mars' who were at Manifest today were sooooo pretty. ;D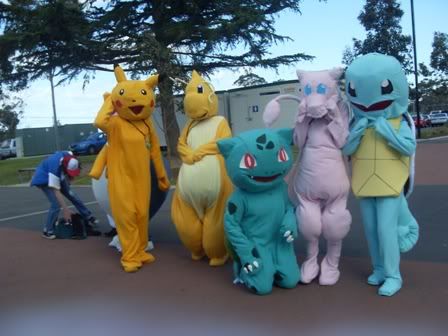 I didn't know Ash owned a Dragonite or Mew...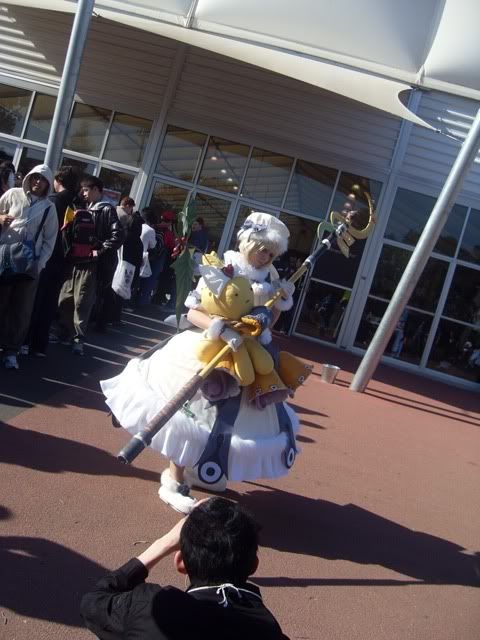 Once again, no idea who this was. Help?
You know, you see this kinda thing every year but I must say, the wings were a nice addition to an otherwise simple cosplay. I realise I'm being somewhat hypocritical here since I cosplayed L last year. D:
This was like a spur the moment kinda purchase. I have no need for it but just having it makes me feel good. It looks and feels great too, haha.


My awesome new Ninja shirt which I will wear around everywhere now.
Ya know, I really like these conventions.
I reckon they're great cause everyone connects on a really good level, the fanboys and fangirls get to meet and discuss what they love and people get a really good experience out of it. It's fun and the community is just so close that you can't help but feel a part of it.
End post.