The following post's title is brought to you by Quentin Tarantino's latest film,

"Inglourious Basterds"

coming to a DVD retailer near you on December 17th.
It was used as the opening credits song and is just an awesome,
awesome
track from a soundtrack filled with many other awesome tracks. Hard to believe that a few months ago, I was watching this film and that it's already gotten a quick DVD release.
Oh hey, I just realised I plugged the movie, hehe.
______________________________________


Anyways, summer's kicked off today and while I do

hate

this season the most, it isn't without its small perks.
I mean with summer holidays for a student, there's really no absolute reason to hate summer (other than the god awful heat). Let's just pray that there won't be weeks of
40 degree plus heatwaves
and no more incidents like the Black Saturday bushfires from earlier in the year that plagued parts of Victoria. (Y)
______________________________________


Yesterday, myself and a group of mates went down to Masa's place in Laverton (pretty much the middle of friggin'

nowhere

) pretty much to hang out (what else?).
We spent the day either playing
Super Smash Bros Brawl
, small games of
Yu-Gi-Oh!
(lollllll) and watched movies on my laptop. It was a pretty good day - a very good day actually. Masa's family and friends were all over to celebrate his graduation, which is, I guess, the reason why we were even there in the first place (I didn't even realise this and was wondeirng why everyone was congratulating him, haha).
Thomas, Oleg and James stayed the night at Masa's while myself, Jemmy and Dunstan had to leave a little early.
I'd show you some pictures but my Russian lumberjack friend, Oleg, has not uploaded the very few photos that we took yesterday. So I'll let ya imagination run rampant.
______________________________________
I bought two comic books today - the 5th issue in the

Blackest Night

series and the 3rd issue to

Sky Pirates of Neo Terra

.
I'll be straight up,
I hate the cover of the latest Sky Pirates.
I loved the other covers but this third one doesn't bode well with me. In anycase, the artwork is still very exceptional and here I was thinking the Pirate King was going to be this awesomely grotesque character - but he's not. Weird.
After finishing Blackest Night #5, I can say right now that this is the

BEST

issue of the series so far.
I thought the third issue was awesome but issue 5 hits the ball straight out of the park. The issue has three
AMAZING
double page spreads of awesomeness. I'll admit that the build up to seeing undead Batman was a tad disappointing but still crazy awesome.
______________________________________
In other geek related news, there's a novel (yes, that's right - a book without pictures and superheroes) that I've recently wanted to check out called

World War Z.
I'm not really sure how to describe but if I had to try I guess I would basically say that it's about the history of the war against zombies from the various perspectives of those who were affected or heavily involved with the war, haha.
I dunno, it seems appealing to me and I love me some zombies so why not?
Geek literature FTW!
______________________________________
Ya know this actually reminds me to try and get around to reading

Norwegian Wood.
For those that don't know, earlier in the year I blogged about wanting to check out this book seeing as how it was being adapated into a live action Japanese movie (starring Rinko Kikuchi and Kenichi Matsuyama and directed by Anh Hung Tran). Hrmm, I still want to read it and saw it today while trying to find me a copy of World War Z. Now that I've mentioned Anh Hung Tran, I am still dying to see
I Come With The Rain.
The Japanese are releasing it on DVD soon (I think it's still showing in theatres in Korea) so fingers crossed that a store like Sunstar will pick it up for me to watch.
______________________________________
I must seem like the biggest Twilight hater (I know I'm not alone though) but I just find it fun to make fun of their fanbase.
I do apologise in advance to anyone reading this if I've offended them in some way though, haha. But I digress, where was I? Oh yes some more Twilight humour and parodies.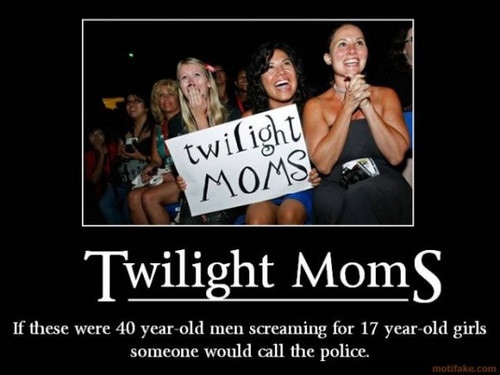 What the hell man, what the hell? Ridiculous ==
Right on e-card, right on.
Not bad of an attempt of spoofing Basterds and Twilight - not bad at all.
______________________________________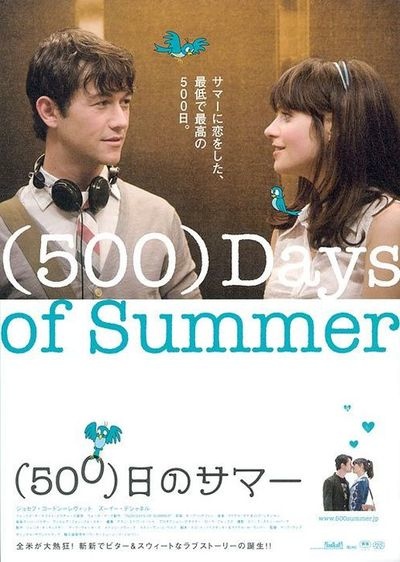 Above is the Japanese poster for

500 Days of Summer.
What I really love about this poster is the fact that it makes the movie look and feel like it's a Japanese made movie. Perhaps it's the use of white and blue coupled with the use of halving the poster with a still from the film that enhances this mode of thought.
I still need to see that movie (putting on my buy/rent list)
______________________________________
Last night, I was reading an article at
DenofGeek.com
where some of the writers who contribute to the website, list and discuss 18 foreign language films that one should at least give a go.
Of the 18 movies, one in particular stood out from the rest. The movie I am referring to is titled,
"Take Care of My Cat"
. It's a Korean movie made in 2001 and sees five young women struggling to maintain their friendship as their lives divert and get tangled up amongst work, boyfriends and other things that plague a growing adult. The only thing tying them together is a cat which was given at a birthday party and is then handed over to each of the five women.
A friend of mine told me the plot sounded a lot like

"The Sisterhood of the Travelling Pants

" but where that movie had pants, this one has a cat.
The writer that recommended this Korean movie, Matt Haigh, goes on to compare the film's director,
Jae-eun Jeong to Sofia Coppola (director of

Lost in Translation

and daughter to directing legend, Francis Ford Coppola) as both have a visually distinct style towards their film making. I tried hunting for it today but Sunstar was closed down due to renovations and my two other store options didn't have the movie. Oh and Bae Doona has a leading role in the movie, I think. I liked her character in

Sympathy for Mr Vengeance

, ;D.

______________________________________


After having written all that, I still need to check out

The Host

and

Air Doll

, both starring Bae Doona as well. (Y)
______________________________________


ONCE YOU SEE IT, YOU CANNOT UNSEE IT!

This little w
ebcomic tries to tell you about the wave of orange/blue contrasts found on movie posters, game adverts and pretty much anything.


______________________________________
Finally,
A COOL STAR WARS "HOTHMAS" T-SHIRT!
WIN WIN WIN WIN WIN!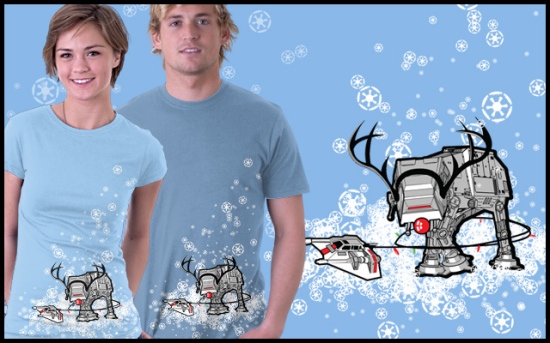 End post.