Christmas has fallen upon us!
Though in a few hours I do believe it will end (I have begun to write this at 10:20). Anyhow, I do hope that everyone had a joyous Christmas celebration. I spent my Christmas over at Thy's house.
This is what I got her:

It's exactly what it says it is.
A book full of photos documenting Korean boy group, Big Bang, from their debut in 2006 to 2008. I forgot how many pages there were but I remember there was a lot. Like a lot. Thy seemed to really dig it though, so I'm happy about that. (Y)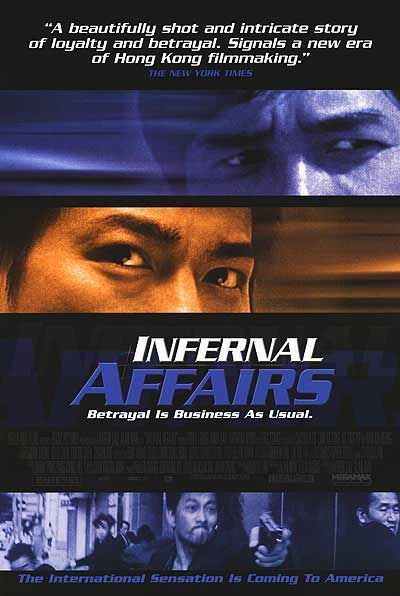 I didn't expect to recieve Ringo's latest album and was greatly surprised to recieve Sanmon Gossip along with a collector's edition of Inglourious Basterds and a crazy cut of the entire Infernal Affairs trilogy.
The cut of the trilogy takes out all the credits and introductions and splices the entire trilogy into one movie - making it a little bit more cohesive. I think I might actually come to appreciate that when I see how it works.
We spent most of the day on a

Singstar

sing off.
We basically battled it out to see who was the better karaoke star on Playstation 2's various Singstar games. I'm quite proud to say that I was the first person that Thy had witnessed to have ever reached
Singstar status
on her machine. What's even better was I got to Singstar status (the highest status available in the game) on her best song:
The Reason
by
Hoobastank
. Today was a day well spent - a very good day.
________________________________________


Yesterday I watched

The Soloist

and

(500) Days of Summer.
I want to download
Where The Wild Things Are
but I can still catch that in theatres (if I know anyone who's ready and willing to see it). Another thing that's stopping me from downloading it is cause I'm pretty sure it hasn't been released in DVD in the states yet so meh.
Quick thoughts on what I watched yesterday:
This movie wasn't as good as I had expected it to be.
I was thinking this movie would be a potential Oscar contender but it kinda fell flat to me and was a little boring. While I commend the acting, I blame the screenplay and direction of the movie for not keeping me interested. The subplot with Robert Downey Jr's character and Catherine Keener's character was terribly uninteresting. It's a shame - this movie could've been all kinds of great.
I absolutely loved this movie - it's like this year's E

ternal Sunshine of the Spotless Mind.
I believe that a double feature of Summer and Sunshine (haha, that sounds funny) would be a great night in. First time feature director Marc Webb (previously known as music video director for bands such as
My Chemical Romance
and
Green Day
) does a wonderful job of telling this unconventional love story that plays it straight and tells you that it's not a love story - but rather a story
ABOUT
love. The script (written by two guys) is imaginative but is not without cliche. Though I do think that cliches work in this film because it combats them and tells you that even though you've broken up with someone -
it's completely okay and that one should move on with life.
Joseph Gordon Levitt and Zooey Deschanel look very comfortable with each other, though I thought Deschanel was a little flat sometimes.
This indie gem is worth a look.
________________________________________


Can't wait for Boxing Day shopping tomorrow.
Boxing Day in Australia is like Black Friday in America (for any Statesiders if they're reading this. I dunno what you'd call it anywhere else though, sorry.) Basically a day where people go crazy over slashed and discounted sales. I hope I can get me a new pair of speakers, a pair of black Chucks and maybe a pair of black jeans.
Black, black, black.
End post.
P.S.

(10:40) Took me 20 minutes to finish writing that. Now I've gotta add all the bold text and add other stuff, lol. ==