OMFG, I can't believe I finished

Norwegian Wood

so quickly!
I admit was going to maybe hold out on the book and maybe preserve it a little while longer so that I can enjoy the book but it was one of those novels that I couldn't put down - it was really good. I'll say now though that the novel is more character driven with highly developed characters so I can't say I recommend it to people who'd prefer more plot driven stories. But, if you're willing to give this book a go, I recommend so cause I really liked it.
I'll say it again, but the reason why I bothered to buy and read this book was soley because a film was being made about it with two pretty awesome Japanese actors, Kenichi Matsuyama and Rinko Kikuchi
. Another thing to note about the film adapatation is that it's being directed by a French-Vietnamese director,
Anh Tran Hung
, whose previous works have been critically acclaimed. I'm planning to do a little bit more research on the director by watching these previous films. I'm most interested to check out his film,
"The Scent of the Green Papaya"
, mostly because it seems certain elements of that film can be found in Norwegian Wood too. So yes, I want to get a further understanding of the director's style to see if he'd be perfect to make the movie. Some people have gone on to say that they can't think of anyone more fitting to direct the Norwegian Wood adaptation so that too brings me joy.
This actually reminds me of

Watchmen

all over again...
______________________________________________________
Speaking of Kenichi Matsuyama, one of his upcoming projects,

Memoirs of a Teenage Insomniac

, will be released in Japan soon in March and there's a quick trailer for the film right
HERE.
The cast of the movie is what I like about this project, mostly because it's an international one (well not really, but two of the Westerners familar to me in this projecct are
Anton Yelchin
and
Emma Roberts
). Those of you who are familiar with Japanese drama,
"Hanazakari No Kimitachi e"
will instantly recognise
Maki Horikita
from the trailer. The film is an adaptation of an American novel of the same name. I can't say I'm majorly excited about this film or anything, but it does look like something I'd possibly consider checking out.
______________________________________________________


Yesterday I was supposed to go and get a haircut as well as book an appointment for my Learners test.
I didn't do the latter but rather the former. Myself and Eddie got lazy and decided to just get the haircut and then leave. My hair's much shorter now, I feel. In a nostalgic sense, it kinda reminds me a lot of my earlier years of high school, haha. I also bought another
Star Wars
shirt. Would you believe that they had it down to 70% off? Strange cause on Boxing Day, that same shirt was 50%. Now, I'm thinking that Boxing Day isn't really a day for slashed prices and sales. I'm thinking that they're only claiming to reduce some of their stock but still tryna squeeze a bit of money out of consumers for the sole purpose of gaining a bit more profit. Fair enough, but I feel cheated out of my money. I only had to wait a few more weeks and could've gotten two shirts for the price of one! Oh well.
MLIA
Found myself a copy of

Supergod #2

, thank god.
Was down at
Alternate Worlds
on Chapel a few days ago, wondering if they had any left in stock.
______________________________________________________
I had this thought the other day that I should give custom shirt prints a go.
I wanna design/draw a few prints that I'd like to wear cause there's never anything appealing to me in stores. I like minimalistic designs for my shirts. I think my wardrobe of shirts is basically minimilastic anyway. I can probably channel a bit of graphic design into this so it might be fun to create my own designs if i ever have the money or time to do so. Anyone residing in Melbourne know where I can get cheap prints done for shirts? :D
______________________________________________________


Speaking of minimilastic designs, I found this set of minimilastic posters from the movies of

Quentin Tarantino

, designed by Canadian based designer/art director, Ibraheem Youssef
.
I thought these were just wonderful.
Also, did you know that Harry Potter's plot was stolen from that of the original Star Wars?
:O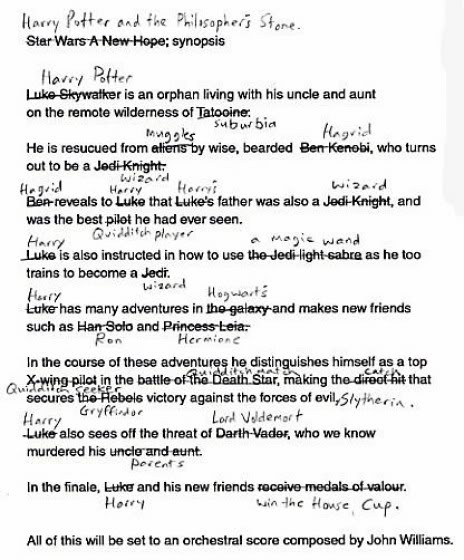 ______________________________________________________
Ever wanted to visit

Mos Eisley

or
Dagobah
?
Let these tourist videos do their best to convince you to visit (or stay away) from these places.
______________________________________________________
Finally, I had this random thought in my head the other night regarding zombies.
Today, I decided to ask the
"Zombie Research Society"
what their thoughts were on my question. Here's what I had to ask and what they had to say:
This made my day.
End post.