Didn't do anything remotely interesting or fun this week so there's really nothing I can talk about in today's post other than films I watched this week and some news in the world of film.
These posts are really starting to lack, I feel. I think I haven't engaged in anything that great in the last few weeks and it kinda shows. Just another average week spent. Oh well, I'll just keep writing for my own amusement.
------------
Oh actually, just a brief mention though it really has nothing to do with anything but I was able to add
"Zombieland"
to my DVD collection this week.
The bonus features were awesome and I can't wait to re-live the fun side of the zombie apocalypse sometime soon, haha. Seriously, if there was a zombie apocalypse I'd probably want to go to the amusement park just to rack up an awesome zombie body count, haha. Then again all the lights and noises would probably attract more unwanted guests than I would want.
Oh well.
_____________________________________________________________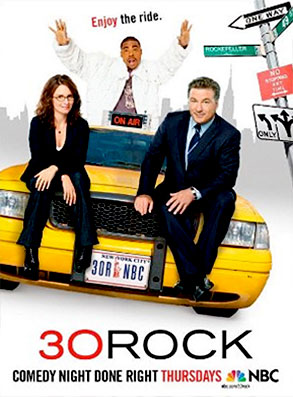 My cinema class didn't watch any films this week but instead, we watched an episode of
"Family Guy"
and two episodes of
"30 Rock"
.
I had already seen this particular
"Family Guy"
episode numerous times but it was my first time being exposed to
"30 Rock"
and I really enjoyed it. Really made me want to go out and watch episodes of
"30 Rock"
.
Just a mix of

"30 Rock"

and

"Family Guy"

material, really.
------------
Wong Kar Wai's
"In The Mood For Love"

is one damn beautifully crafted movie.
I'll let the trailer below try to tell you the story but credit must be given to the cinematography department for creating what basically seems like a slideshow of wonderfully taken photographs. The use of lighting, colour and framing really evoked both the era and the tone of the story so well.
Tony Leung
and
Maggie Cheung
do an extraordinary job acting the parts of
Mr Chow
and
Mrs Chan
, respectively but it's
Wong Kar Wai's
direction that makes this film so remarkable. It's not that long of a film (roughly 90 minutes) but it is so meticulously paced and rewards you, as a viewer, right through to the closing credits. The use of slow motion coupled with nostalgic music, once again, completely sets the era and tone of the film so well. I will say though that I was somewhat confused with the ending of this film but that's not to discredit the rest of the film. It's a recommendation from me, definitely, for anyone who has an appreciation of cinema. Oh and can I quickly mention how smoking should be classy and sexy, not dirty. This film makes me want to smoke, hahaha.
------------
I wouldn't be surprised if people have heard about a certain infamous scene in this next film
. I saw probably the first half hour of
David Cronenberg's
,
"Eastern Promises"
a few years ago but I never was able to finish it because I lent the disc to someone and can't find it anymore. I watched it again this week only finished it this time and actually quite enjoyed it.
Viggo Mortensen
LITERALLY
gave the film his entire self and really embodied his character,
Nikolai
. His Russian accent comes off as sounding quite authentic - it doesn't feel like a parody nor does it sound atrocious. Plus he had to speak a bit of the Russian language too!
Vincent Cassel
is great here also - there wasn't a hint of his French accent any where! It's funny how, after seeing
Cassell
in
"Irreversible"
that I've started noticing him in a few other films.
Naomi Watts'
performance was quite well handled and she plays off quite well with the actors around her. The story, though a little rocky in the beginning, finds its way as the film progresses and it's a really intriguing story too. Not many films about organised Russian crime syndicates (to be more specific, organised Russian crime syndicates in London) so it was definitely interesting to me. By the way, I've always loved the poster for this film, haha.

------------
Not sure whether to categorise

"New York, I Love You"

as a 2008 or 2009 film.
I mean it premiered at the
2008 Toronto International Film Festival
so it's assumed that it finished principal photography in 2008 as well. The film didn't get released in the States until a year later in 2009 and it only just released this week in Australian cinemas.
Odd.
I was fortunate enough to acquire this film through different means though. Anyways, this is a film I've been semi-interested in for quite a while now and it wasn't until it's recent release here that triggered my interest in it again. The basic jist of this film is that it takes place in
New York
and has nine separate stories relating to love (in form or another), each directed by a different director and each story lasts roughly eight minutes. It follows the same format as the French film that came before it,
"Paris je t'aime"
. In fact this anthology of short films is part of the
"Cities of Love"
project and the same project is being applied to various other cities of the world. I do believe that there is to be a
"Rio, I Love You"
,
"Shanghai, I Love You"
and
"Jerusalem, I Love You"
.
Oh, crap I really strayed away from the topic.
Back to the film. Firstly, being that it is a collection of short movies, you're viewing experience is going to differ. Some stories you'll love, some stories you'll dismiss. If I were to look at the film as a whole, given that a small handful of these segments tend to be misses, I must say that, cohesively, they don't work well together. One segment in particular really had me scratching my head over what had just happened. I enjoyed or appreciated most of the segments, even some of the transition sequences. However, there were four segments in particular which I felt were really enjoyable, engaging and well made. One of the major draws for this film was the phenomenal ensemble cast that was attached to this project. It didn't feel like they were just throwing in names for the sake of it, I felt. It was good too that they brought in a lot of directors that weren't that well-known (at least to me, anyway) because it really showcased some fresh talent. Anyways, I reckon people should give it a shot. As I said, it's an anthology of short films, so you're really getting nine movies in one. Give it a try, if one segment doesn't amuse you, there's bound to be another one right around the corner waiting to have itself proven to you.
Can't go wrong with that.
------------
I like

Ridley Scott

and have liked most of the films that I have seen him direct such as

"Blade Runner"

,

"Alien"

,

"Gladiator"

,

"Black Hawk Down"

and

"American Gangster"

.
Coming into this, I had heard that the film has garnered mostly mixed reactions so I wasn't quite sure what to expect. Unfortunatley, I was really disappointed with his latest feature,
"Robin Hood"
. It reminded me of the 2004 film,
"King Arthur"
, so much, in that I felt disappointed with both pictures and they were both similar. I will give
Scott
the credit he deserves for pulling off great looking set-pieces but the film just simply doesn't hold the viewer's interest due to it's rather slow pacing. The final scene, however, almost looks like it borrows (one might even say steals) from the beach storming from
"Saving Private Ryan"
. Most importantly, however, this is NOT the story of
Robin Hood
, but rather a prequel to what would eventually be the
Robin Hood
that we all know and are familar with. Think
"Batman Begins"
I suppose. This was major disappointment to me.
_____________________________________________________________
TIDBITS OF FILM NEWS
All of this week's news updates are just trailers, nothing too heavy with words.
First up is the officially released teaser trailer for
J.J Abrams'
"Super 8"
. Many originally believed this to be a prequel to
Abrams'
2008 film,
"Cloverfield"
, but it's completely different and is it's own thing. There is no plot synosis about the film whatsoever but the intriguing trailer below is sure to make you wonder.
------------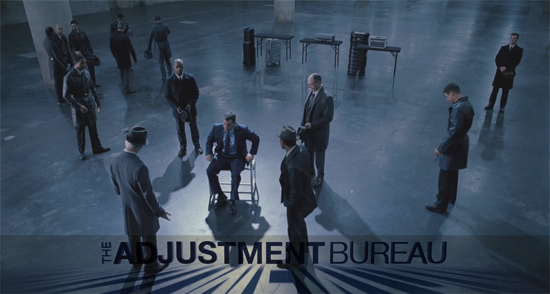 The next trailer to show for in today's post is for
"The Adjustment Beauru"
starring

Matt Damon

and
Emily Blunt
.
The film is an adaptation of a short story from science fiction writer,
Philip K. Dick
(
"Blade Runner"
,
"Minority Report"
). It's directed by
George Nolfi
who also wrote the screenplay adaptation (his writing credits include
"Ocean's Twelve"
and
"The Bourne Ultimatum"
). Check out the trailer below.
------------
Remember how the other week I posted up a teaser trailer for

Emma Stone's

upcoming teen film,

"Easy A"
? Well the official theatrical trailer for it has been released and it looks somewhat promising. I'm getting a bit of a
"Mean Girls"
vibe from this film (which isn't a bad thing -
"Mean Girls"
is a bit of a fun guilty pleasure of mine). The use of
Lady Gaga
in the trailer isn't as annoying I would've imagined it to be, at least.
Emma Stone
can fake-rock my world anytime.
------------
Final trailer for today and it's the first trailer for the upcoming
Donnie Yen
film,

"Legend of the Fist: The Return of Chen Zhen"

.
From what I gather, the character of
Chen Zhen
was made famous by
Bruce Lee
and has been played by
Jackie Chan
and
Jet Li
in the past. The thing is, I keep thinking this is
Kato
from,
"The Green Hornet"
which
Bruce Lee
also played. In anycase,
Donnie Yen
has been doing so much work, churning out some pretty entertaining and wild films in these last few years. Very cool.
_____________________________________________________________
And that concludes today's post.
To formally finish it off, here's a picture of a modified baby stroller that's made to resemble the AT-AT walkers from "
Star Wars
".