Another unexciting week flooded with assignments!

Fantastic...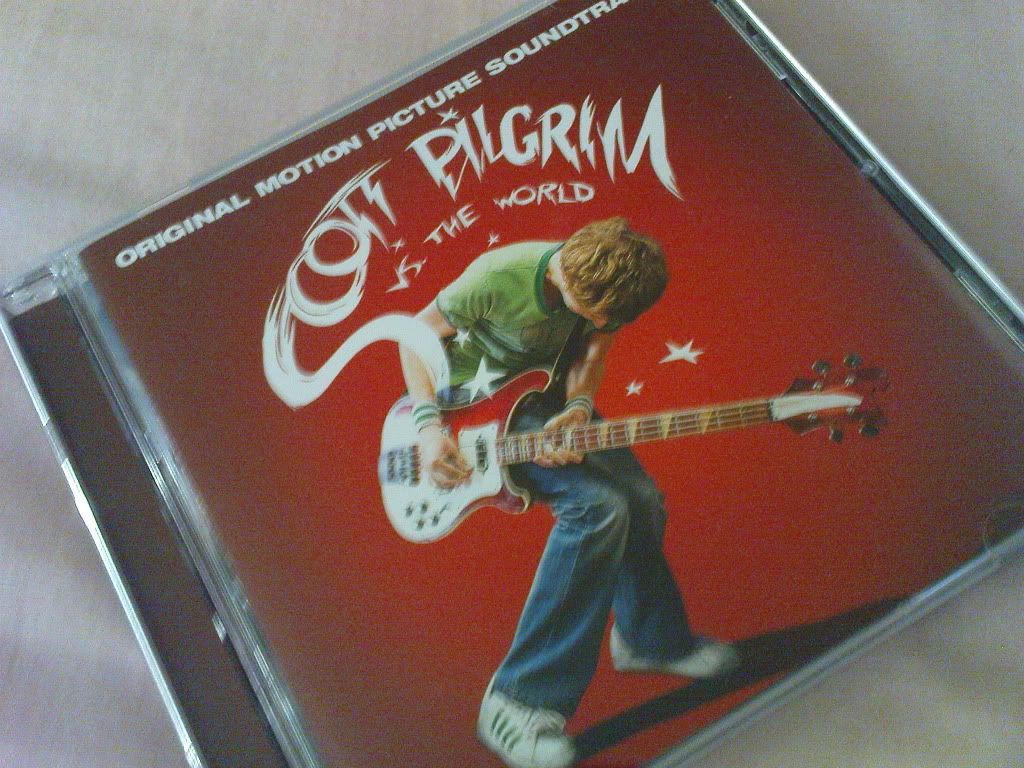 The only remotely exciting things that happened to me this week was buying new things.
I bought the official music soundtrack to
"Scott Pilgrim vs. The World"
which is fuh-riggin awesome, methinks. One of the tracks from that soundtrack is used as this post's title. I feel like seeing the film again sometime soon because it's been bombing and doing very poorly at the box office (which is fairly understandable - see my
FILM REVIEW
I wrote earlier this week to see why I think it's been doing poorly). I'm disappointed with the figures, sure, but I'm still glad to have been exposed to the film nonetheless (it's now a very clear favourite). I think I've been a pretty good supporter of the film so far, having bought the physical copy of the soundtrack and buying the video game also.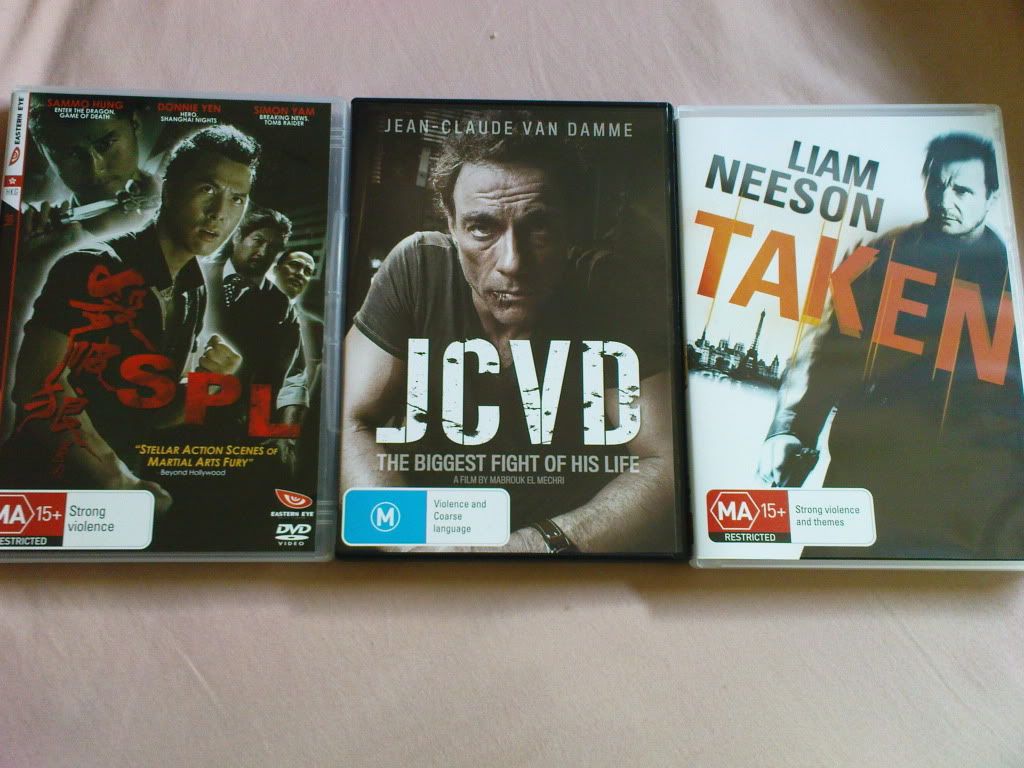 I also bought three new movies to add to my always growing DVD collection!
They were part of the awesome
"Buy 2, Get 1 Free"
deal at JB-Hi Fi. I haven't seen
"JCVD"
and
"Taken"
and thought they were worth trying out while the other,
"SPL"
is something I like to watch from time to time due to the film's awesomeness (clearly exemplefied in Donnie Yen).
_________________________________________________________________________________________________


I originally wrote a paragraph each for every film (as I normally would) but my browser crashed on me all of a sudden and everything disappeared and didn't save (highly,

HIGHLY

unfortunate).
I couldn't be bothered re-writing everything so here's a few pointers. You might also notice that three of the films I've watched are one's starring
Clint Eastwood
. I've chosen
Clint Eastwood
as my case study for one of my cinema studies essay on the subject of "stardom", which is why I've watched a few of his movies.
- Absolutely amazing, fun and one of the finest films, you'll ever see.
- Use of camera, music, pacing of plot and acting are superb.
------------
- One of THE essential Clint Eastwood films to watch.
- Undermines the American legal system while providing an interesting story.
- Absolutely hated the villain - was legitimately in shock when he got away with his crimes after Dirty Harry's hard work in finding him.
------------
- Classic western story - one of Clint Eastwood's more subdued but good performances.
- Nothing particularly spectacular, an okay film, in my opinion.
------------
- Potential to be a really good movie but was very disappointing.
- Lex Luthor's plan to raise a new continent is laughable and very silly.
- Subplot with Superman's son went absolutely no where.
- Would've preferred to see a film about Superman's re-connection with Earth and the human race after a five year absence.
_________________________________________________________________________________________________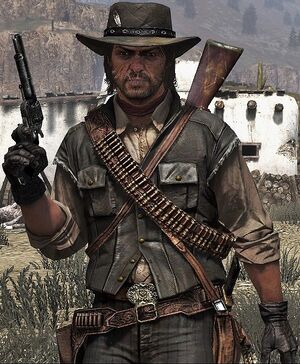 Don't quote me on this but everyone's been saying that this is an absolute bullshit rumour.
Brad Pitt
is apparently in talks to star in a live action film adaptation of the popular video game,
"Red Dead Redemption"
. I honestly don't see
Pitt
as
John Marston
, I'm sorry.
------------
Angelina Jolie is set to make her writing/directing debut as she plans to write and direct her own original film set during the Bosnian War.
GK Films Blog
writes:
Academy Award-winning actress Angelina Jolie is set to make her feature film directorial debut. A love story set during the Bosnian war, the film focuses on a Serbian man and a Bosnian woman who meet on the eve of the war and the effect the war has on their relationship.

Based on an original screenplay written by Jolie, the actors will be solely compromised of various ethnicities from the region of the former Yugoslavia.
So this is interesting to me at least. I always am curious to see how an actor approaches directing/writing films (like Clint Eastwood for example who has gone on to do many great films in the last ten years).
------------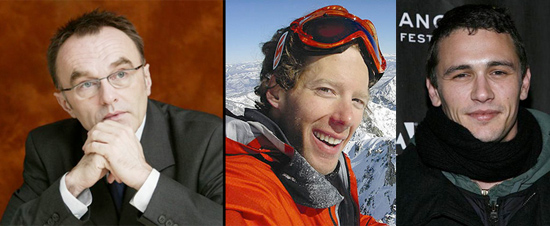 Danny Boyle

, director of Academy Award winning picture,

"Slumdog Millionaire"

has been busy filming his new project,

"127 Hours"

.
The film stars
James Franco
and tells the true story of
Aron Ralston
- a man who had to amputate his arm off after getting it stuck in a boulder. The film looks wonderfully shot and utilises a kind-of documentary feel to it. Check out the trailer below.
------------
Now this isn't exactly film news but it damn well should be just from judging at this upcoming television show's budget and director at the helm.
Upcoming television series,
"The Walking Dead"
has official released it's first glimpse into the series (it was originally previewed at Comic-Con a few months prior). The series is based on the popular critically acclaimed graphic novels of the same name and will directed by
Frank Darabont
, director of
"The Shawshank Redemption"
and
"The Green Mile"
. One of my highly anticipated things to be released this year (for obvious reasons) - check out the four minute preview below.
_________________________________________________________________________________________________

And that's all for this week. As always here's something midly impressive that might make you chortle a little.
I love mash-up trailers though I'm not often amused by the bulk of them. I was at this though and was surprised to see how well it worked. Someone used the audio in the
"Scott Pilgrim vs. The World"
trailer and mashed it with footage from
"The Matrix"
trilogy. It's really nicely edited though there are a few lip flaps that are more than distracting. Give it a shot.
End post.