Finally get to have a week where I can just relax and not worry about the stresses of University life.
Now I can just play
Starcraft 2
all week long without any worries (and that right there is why people call me a loser!).
------------

So Collingwood and St Kilda drew in today's

Grand Final

match which wouldn't be a disappointment if they didn't assign a rematch for next week
. I don't see why they didn't just put in a few extra minutes of over-time. I guess the AFL will make a killing with money again but it just defeats the purpose of calling it a Grand Final. In anycase, here's hoping Collingwood do their best to come out on top next week. Funnily enough, as soon as they drew, dark clouds started forming over the MCG and then it began to rain which is most unusual as today saw some spectacular weather. Not even nature is happy with the draw.
------------
The most exciting thing to happen this week was the fact that all the sitcoms and television shows started their brand new seasons this week (or last week, depending on what you watch).
I was extremely excited about the new seasons of
"How I Met Your Mother"
,
"Modern Family"
and
"Community"
but was also excited about the new HBO crime drama,
"Boardwalk Empire"
. My thoughts on the shows are below. Oh that reminds me, I need to also get the newest episode for
"30 Rock"
.
------------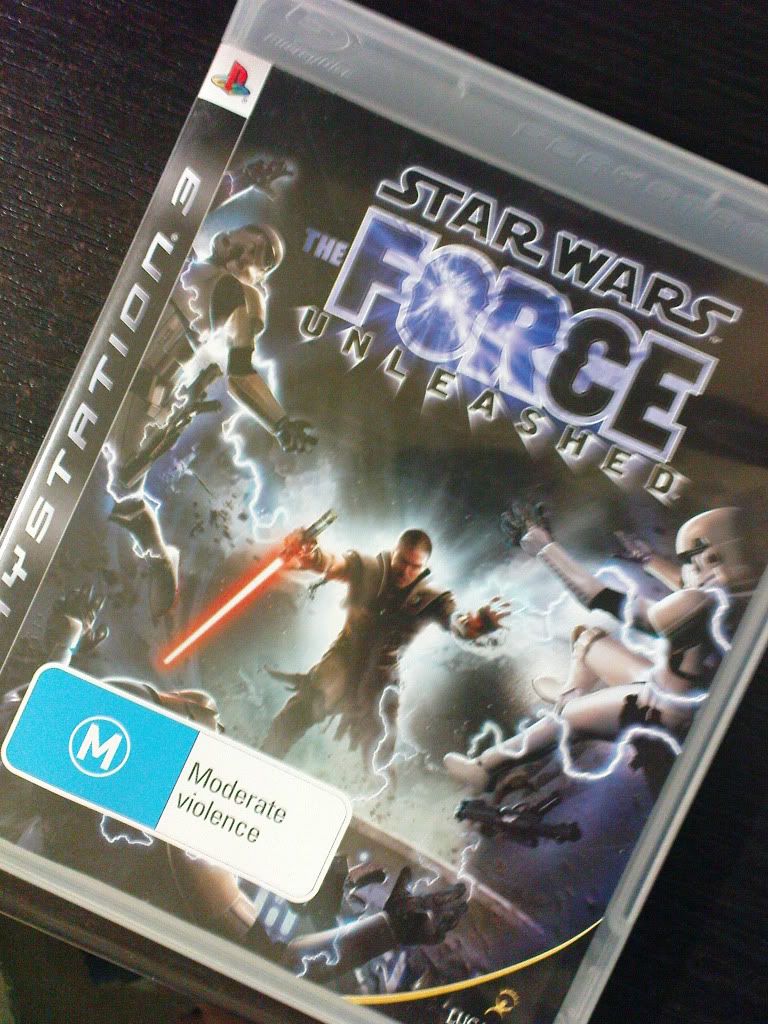 An impulse buy at it's finest!
I didn't need to buy this but becuase the second installment of this game was releasing soon, I thought I might as well try out
"Star Wars: The Force Unleashed"
. Picked it up for a fairly cheap $37 and while the game isn't exactly great, it's still pretty fun. I just wish the lightsaber actually cut stuff instead of being a club the entire game. Mega disappointing that they screwed up such a tiny feature like that.
_________________________________________________________________________________________________
First episode of the second season felt just like any other

"Modern Family"

episode - not necisarrily a bad thing.
I guess that's what happens when you don't really have any major story arcs. Good episode nonetheless.
------------
Very much like how the focus of the series is back onto

Ted

and his search for

"the one"

.
Seasons four and five were rather weak but season six starts strong. Very funny episode -
Barney Stinson
owns the episode, easily.
------------
Good first episode for

"Community's"

second season.
While not incrediblly funny, writers chose to instead answer all the questions that stemmed from the season finale. I like the direction this next season is going in, story-wise, and can't wait for more.
------------
"Boardwalk Empire"

is damn impressive
. Interesting characters, great production for a TV series (then again, it's HBO) and looks to be a sure-fire hit. It already got renewed for a second season after the ratings that were pulled in from the pilot that was aired this week.
------------
"Easy A"

might seem like a girl's movie on the outside, but really it's just a good teen comedy.
Like
"Mean Girls"
, the biggest strength of the film comes from the snappy script.
Emma Stone
, normally seen in supporting roles, proves that she is able to carry a movie as the leading actress. She's backed by a great supporting cast and I also liked that the film wasn't predictable. I had a pretty good time with the film and enjoyed it quite a lot. Look out for
Stanley Tucci
and
Patricia Clarkson
as
Emma Stone's
parents in the film. They're absolutely hilarious in this movie and steal whatever scene they're in.
_________________________________________________________________________________________________
TIDBITS OF FILM NEWS
After a very stale run at the box office,

"Scott Pilgrim vs the World"

will be quickly coming to DVD and Blu-ray come November 9 (release date only applies to North America, at the moment).
Not sure when it'll come out in Australia (I can only assume around Christmas time) but for people like me who love the special features and extras, this film has plenty of it.
CLICK HERE
for the full details about the home video release and it's nifty extras.
------------
Here's the final trailer for

"Harry Potter and the Deathly Hallows - Part 1"

.
I haven't seen the trailer myself (and don't plan to) but judging from some of the reaction to it, people are expecting this to be one hell of a spectacular finale. Fair enough.
------------
Some of you might know that

Christopher Nolan

(

"The Dark Knight"

,

"Inception"

), is currently overseeing the new Superman feature.
While he won't be officially directing or writing the film, he will have a hand in trying to help revive interest in Superman to audiences. Below is the shortlist of directors who Nolan is interested in for this Superman feature.
Tony Scott (Unstoppable, The Taking of Pelham 123)
Matt Reeves (Let Me In, Cloverfield)
Jonathan Liebesman (Battle: Los Angeles, Clash of the Titans 2 [upcoming])
Duncan Jones (Moon, Source Code)
Zack Snyder (300, Watchmen, Sucker Punch)
I say no to
Zack Snyder
and
Tony Scott
. Their visions don't seem to really co-ordinate well with "
Superman"
. I'd give
Duncan Jones
or
Matt Reeves
a chance.
Jones
because he made
"Moon"
look a lot bigger in production value than it really was and Reeves because he's had that experience with handling a big-budget film (while keeping it entirely under wraps). Can't say much about
Jonathan Liebesman
because I don't know him or his films unfortunately.
-----------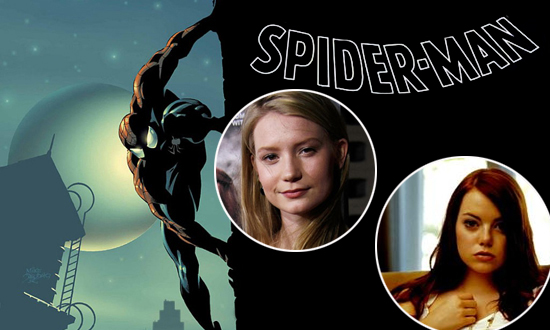 Another possible candidate now for
Mary Jane Watson
in the

"Spider-Man"

reboot is

Emma Stone

.
She has apparently been working with
Sony Pictures
, director
Marc Webb
and
Andrew Garfield
(
Peter Parker/Spider-Man
). Her name's been thrown around a lot for quite a while now though, but I fully support
Stone
for
MJ Watson
. Also,
Mia Wasikowska
(
"Alice In Wonderland"
) has also apparently been working with the same aformentioned people above.
Gwen Stacy
perhaps? Maybe.
------------
It was announced this past week that Martin Scorsese's

"Goodfellas"

is being turned into a television series.
I want to think this is an awesome idea but something about it just seems wrong. More information
HERE
.
_________________________________________________________________________________________________
And that's all this week. I don't have any neat/cool/funny things to share at the end of this week's post so I'll just go and leave now. I'm very hungry and need food.
End post.