2 MORE WEEKS OF UNIVERSITY LEFT!
NEW LAYOUT!
For those of you who are unaware, it's based off of
"Scott Pilgrim vs the World"
. The
Scott Pilgrim
-esque drawing of myself was quite butchered but not to the point of dissatisfaction, I must admit. I like this new look and hope you do too, lol.
------------
I recently attended a volunteer information session at

ACMI

(Australian Centre for the Moving Image) and landed a pretty awesome volunteer position there (at least I think I have).
Looking forward to this even if it's an unpaid
"job"
. After the information session on Tuesday, myself and another girl in the information session, Eleanor, went to check out the Screen Worlds section of ACMI. I thought it was pretty awesome - they had all these gaming consoles dating back to the late 70's among various other interesting things. Hey look a few photos!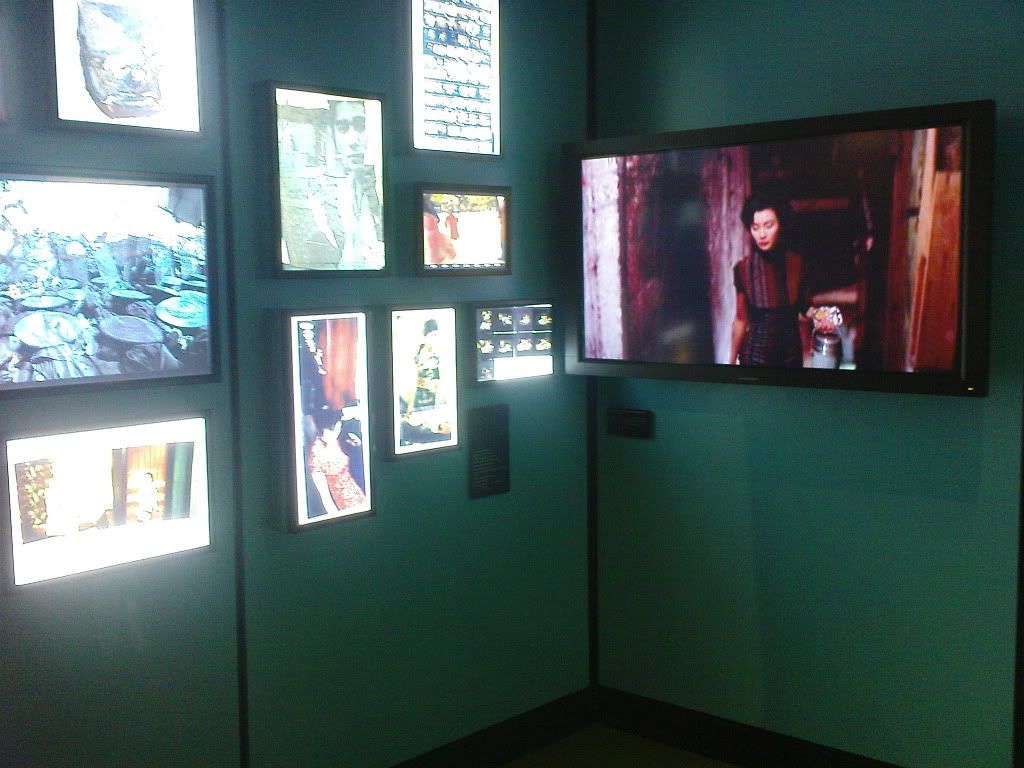 This was awesome - a small section dedicated to Australian cinematographer, Christopher Doyle. His works with Wong Kar Wai are featured there and I thought the stills and frames from some of these works were amazing. There's more to that little area but that's all I could get.
Cause everyone loves Toy Story!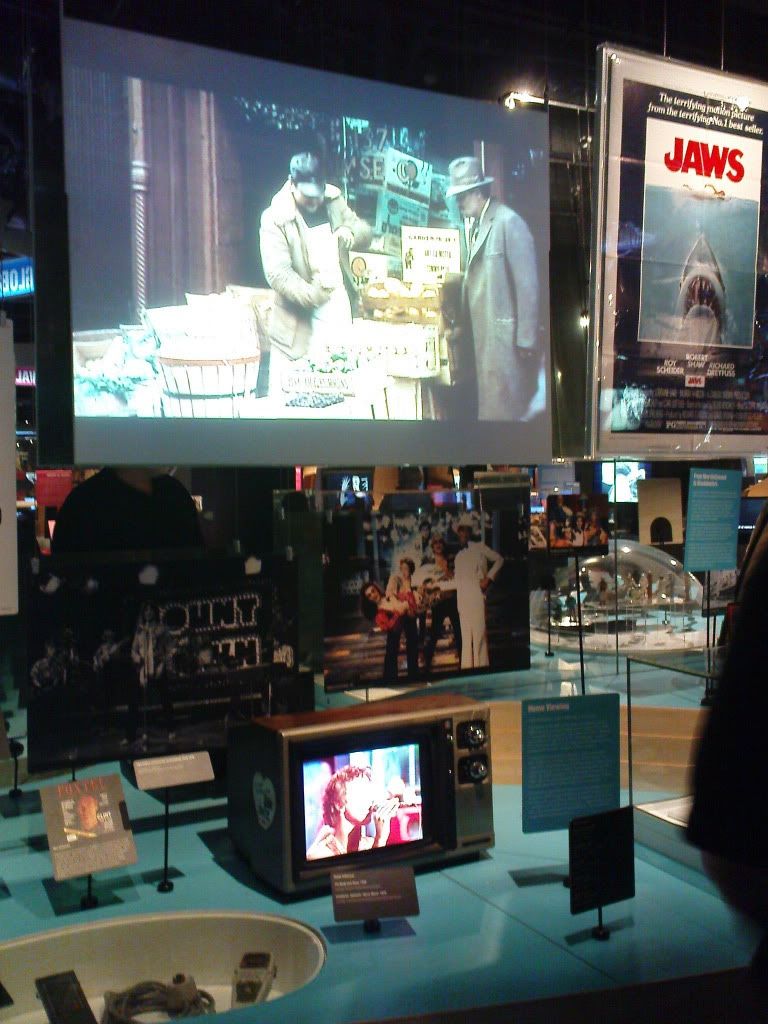 I got super excited when I saw

"The Godfather"

,

"Taxi Driver"

and

"Star Wars"

playing on that big screen up top.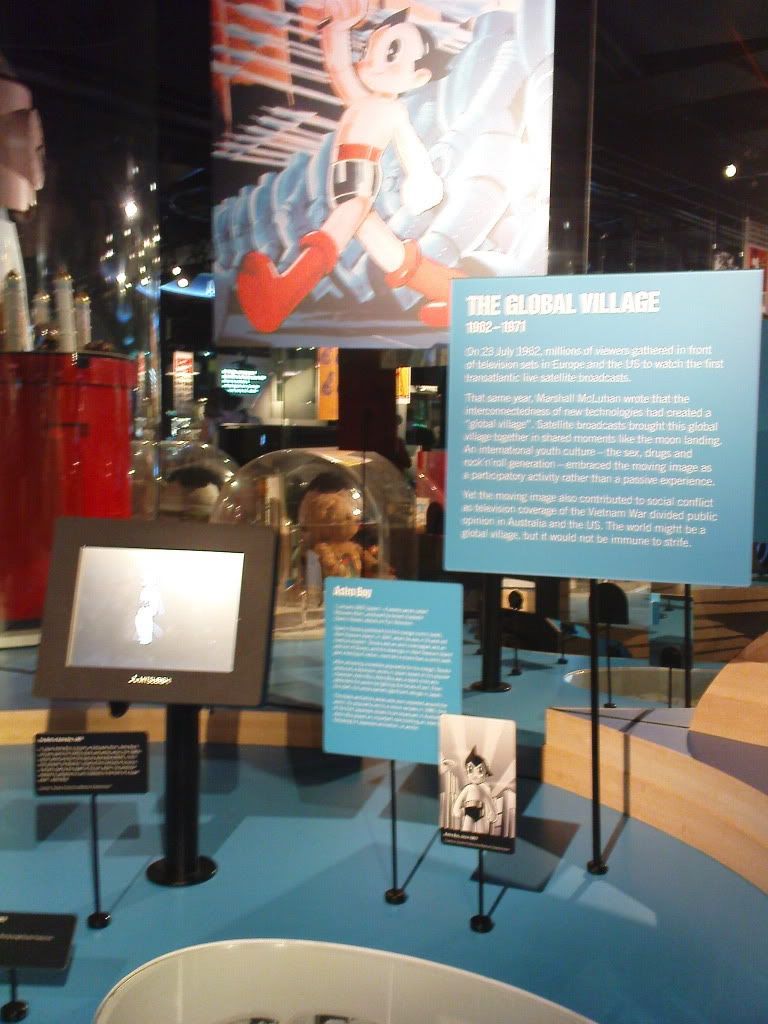 Everyone loves Astro Boy too, right? :D
Cause the Batmobile deserves some thumbs up!
------------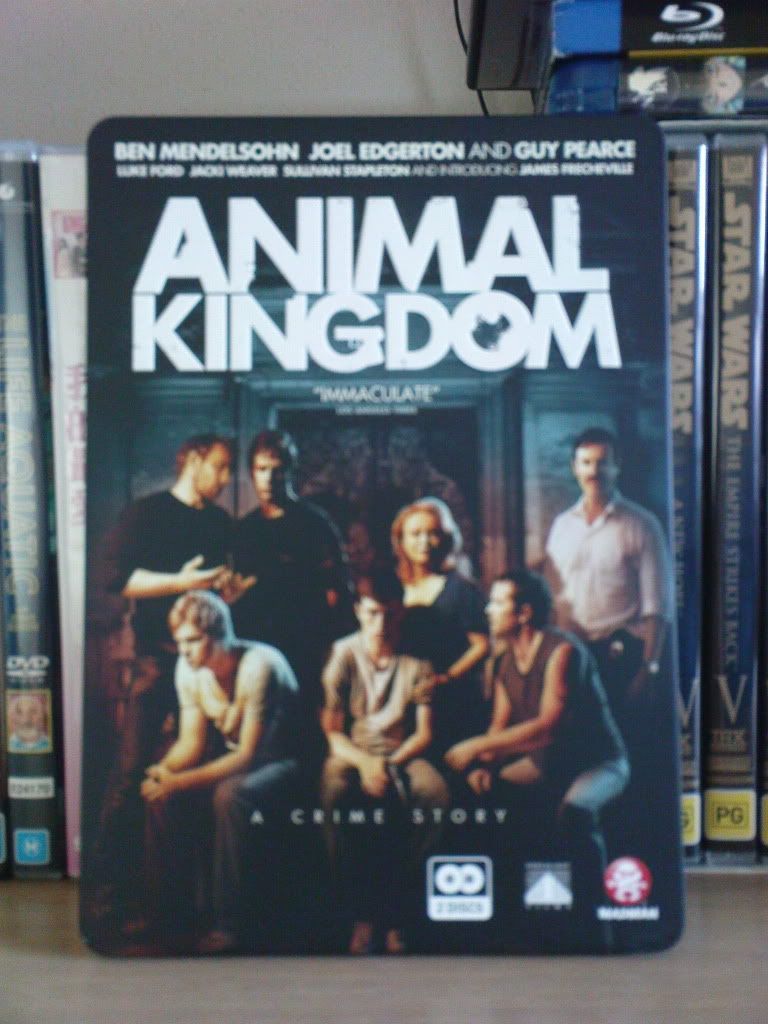 New addition to my expanding DVD collection!
I've been wanting to see this film for so long and am glad Madman released this so soon. The tincase packaging is absolutely perfect and I love that it doesn't have the classification code in the bottom left hand corner (otherwise, it would've absolutely destroyed what is an awesome cover). Some quick thoughts on the film can be found below.
------------
Okay, so this is fairly late in the game for me but I've only just

"discovered"

Radiohead

and they are just one hypnotically awesome band.
I was always aware of them but never bothered to look them up until more recently (by which I mean in the last month or two). My friend, Eddie, gave me two of their albums a long while back but I didn't listen to them as much then and now I have. Endeavouring to own physical copies of their albums now.
------------
Random thought I have decided to act on: On the 28th of October, I will watch

"28 Days Later"

and
"28 Weeks Later"
back-to-back.
Why? I dunno, they're just really entertaining movies. That date is on a Thursday as well, so it'll be my break day anyway.
___________________________________________________________________________________________________________
"Animal Kingdom"

has been often cited as one of this year's best films in many film circles and it's not hard to see why.
This brilliant Australian film tells the tale of a family of criminals slowly coming undone after a police killing. I guess what makes this film all the more confronting (at least to me) was the fact that this was shot in Melbourne and utilised real Melbourne locations (suburbs like Prahran and Ivanhoe are mentioned and used within the film). There was even one scene where police officers referenced two particular streets that were very close to where I lived. The film never lost momentum and keeps you on the edge as it builds and builds towards the final scene. It goes without saying that
Jacki Weaver
and
Ben Mendelsohn
carried the best (and creepiest) performances in the film. I'm glad this film was made - I know I feel inspired to write something half as good as
"Animal Kingdom"
after having seen it.


------------
Depressing, this film is.
Darren Aronofsky's
film,
"Requiem For A Dream"
is one of the most disturbing and depressing films I have ever witnessed. But it's a really good one that is effective in telling a story about four people addicted to their personal drug of preference (be it heroin, cocaine or even television). It's a powerful movie that turns in some great performances from
Jared Leto
(I always thought of him as just a mediocre actor but this film changed my opinion of him),
Jennifer Connelly
,
Marlon Wayans
(not doing his usual comic shtick) and especially
Ellen Burstyn
. Normally, I wouldn't recommend such depressing films but it's a film that really has to be seen. Once you see this film, you will appreciate life a whole lot more and will never even think to experiment with heroin. As
Mr Mackey
from
"South Park"
would say,
"Drugs are bad...mmkay?"
.


-----------
Ben Affleck's

second directed feature,

"The Town"

, is a solid film but an underwhelming one at that.
Yes, I enjoyed the film and thought it had a lot of positive aspects such as
Affleck's
direction on action and set pieces; having a top notch cast of great actors who turn in great performances and handling character development. However, I think the reason why I didn't like it as much as I would've anticipated is mostly due to the fact that the film trailer seemingly looked to provide you a lot more but really, most of what happens in the trailer, more or less, occurs on screen. I guess I expected too much. I liked
"Gone Baby
Gone"
a lot better probably because it didn't have as big a budget as this new film and it also seems that
Affleck
had chosen to go style over substance. Having said all this though, it's still a solid film, one I'd recommend people check out. You won't see
Blake Lively
the same again after watching this film though, I can tell ya that.
___________________________________________________________________________________________________________
TIDBITS OF FILM NEWS
Danny Boyle says that he's more than willing to jump on board as director for (what I assume would be)

"28 Months Later"

.
However, he says he won't be back to helm his infected thriller soon as he does have other project committments. I loved both films even if the second one wasn't directed by him. Both are tense, atmospheric and are brutally entertaining films.
------------
Gotta feel bad for

Dylan Baker

because British actor

Rhys Ifans

is confirmed to be appearing in the upcoming

"Spider-Man"

reboot as

Th
e Lizard

.
Baker
, who portrayed
Dr. Kurt Conners
before his transformation in
Sam Raimi's
Spider-Man
movies, has been royally screwed here after waiting through three movies. Oh well. Now we just need a storyline for this reboot and things will be set.
------------
You like film trailers?
Here are two trailers that caught my attention this week. The first one comes from
"Wrecked"
a film that stars
Adrien Brody
and tells the story of a man trapped in a car wreck at the bottom of a ravine and must overcome incredible odds to survive. He doesn't have any recollection of how he got there or who he is. So really it's like
"Buried"
except a little more... open. Trailer looks like it shows a bit much though.
This second one is from director

Gus Van Sant's

latest film,
"Restless"
.
It's a coming of age romance film about two outsiders, both shaped by the circumstances that have brought them together who forge a deep and lasting love. Surprised something like this is the subject of a
Gus Van Sant
film. Almost looks like run of the mill romantic drama... almost. But let the trailer speak!
___________________________________________________________________________________________________________


And that's all this week.
Nothing too outrageous or humourous to share because my Internet as of late has been spiralling out of control with it's speed. Lately it's just been really slow (I'm surprised I could even get this blog post up).