ANOTHER BLOG POST COMING YOUR WAY!
Three more weeks of University left!
You guys have no idea how awesome November is shaping up to be for me! "
Call of Duty: Black Ops"
, University holiday break,
"The Walking Dead"
television series as well as a slew of great film releases makes this nerdy kid happy. :D
------------
I

hate

daylight savings.
It doesn't even get dark 'til about 7:30PM - 8PM. I can never tell what the hell the time is becuase of this!
*end rant*
------------

So I tried driving yesterday for the first time, lol.
I never realised how sensitive the damn accelerator was. Thy was nice enough to let me try driving with her car though I doubt she's going to give me that oppurtunity any time soon. Man, I need to learn to drive and get a proper instructor.
------------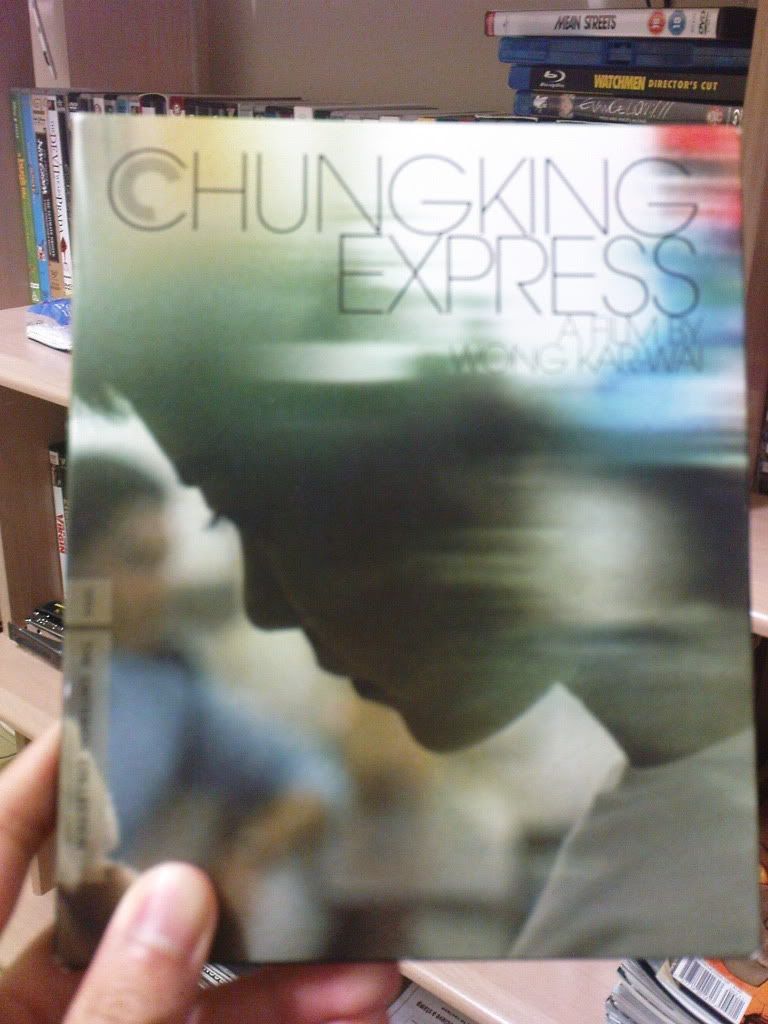 The embodiment of frustration and disappointment.
I've mentioned before that I've been saving up to order a copy of

Wong Kar Wai's

,

"Chungking Express"

from overseas.
I did that and the film arrived in the mail this week. I was super excited that something from overseas was reaching me. I was so ready to revisit this wonderful little film in high definition but alas, it was not meant to be. It seems that my Playstation 3 is region-locked and cannot play particular Blu-ray movies from overseas! I was under the impression that all Blu-ray products were reigon-free but that only applied to Playstation 3 video games. So now I have an official American Blu-ray copy of
"Chungking Express"
and can't do anything with it... What now? :(
____________________________________________________________________________________________________________
WHAT I'VE BEEN WATCHING

Seeing as how the American remake of this film was releasing next week, I thought it would be time for me to check out

"Let The Right One In"

, a film that I've been hearing so much about over the last year.
This film is a straight up "modern day" vampire tale that tells the story of a bullied child,
Oskar
, befriending his new neighbour,
Eli,
who isn't all she (maybe he?) appears to be. This film really blew me away. The focus of the story is on the relationship between these two children and it's handled incredibly well. Both of these child actors are fantastic in their parts. The characters are deep and highly developed and the narrative is always engaging. it has to be said that the film can be rather shocking and violent but these aren't devices used to cheapen the movie but rather adds to the dark atmosphere at work. It's an incredible film with many moments that are still etched into my mind. Recommended viewing.
------------
I had never seen
"The Truman Show"
up until this past week and I thought it was an amazing film.
While
Jim Carrey
maintains his usual onscreen comedic persona, it's also joined in effectiveness with great dramatic acting. It helps that I really felt attached to
Carrey's
character,
Truman
, as this man is a completely likable person whose only beginning to discover his life is a complete sham. To be honest, I didn't want the film to end and so when it did, it came as a huge surprise to me as I thought there would've been more (but the movie ended pretty perfectly, nonetheless).
"The Truman Show"
is truly one of a kind and is a movie that I really, really enjoyed. It's a great satire of televisual consumption and how as humans we naturally accept the environment we're given and never question it's logic or fault.
------------
It goes without saying that

"Ed Wood"

is quite possibly

Tim Burton's

most mature piece of film making.
I think I have to agree with most pundits that Burton's original features (
"Edward Scissorhands"
,
"Big Fish"
), are much more inspired and better than his adaptations of existing properties (
"Batman"
,
"Charlie and the Chocolate Factory"
). A lot of things work so well in this film. Casting
Johnny Depp
as the worst director ever is such a brilliant move as
Depp
really inhabits the character and has a fun time with it.
Martin Landau's
turn as
Bela Lugosi
is the true outstanding performance in the film, however, and the relationship between
Lugosi
and
Wood
on screen is truly heartfelt. While
Wood
is known for producing some of the worst films of all time, no one could question his heart and determination. His passion was storytelling and film and
Burton
captured that perfectly with
Depp's
performance.
------------
"Buried"

will no doubt divide people's opinions about the film.
The film's run time takes place completely from within the wooden coffin that
Ryan Reynolds'
character,
Paul Conroy
, is buried alive in. In the entire film, all we see is
Reynolds
making phone calls to other people. And that's it. I really enjoyed the film and appreciated what director
Rodrigo Cortes
was able to pull off. It's one of the better films I've seen this year, for sure. I find it so intriguing how the film was able to effectively use lighting to create a heightened sense of tension as well as keep the film moving.
Ryan Reynolds'
one man performance is something to truly praise. It's hard to have to confine movement and emotion in such a tiny space but he did it, and did it convincingly. I may write a full written review some time next week but for now, just know that I really liked the film and am amazed how well executed it was.
____________________________________________________________________________________________________________
First up, some newly released movie trailers that piqued my interest (and possibly yours)!
This first trailer is the full theatrical trailer for the
Coen brothers
' upcoming western,
"True Grit"
. The trailer I posted last week was a teaser, this one's much longer and gives you more sense of the story and scenery.
This next trailer is for

"Paranormal Activity 2: Tokyo Night"

.
This film is in
no way
a Japanese remake of the original
"Paranormal Activity"
, nor is it a Japanese version of the American sequel. It is an entirely original film that just so happens to be, according to
Twitch
,
"rooted in the Paranormal Activity world."
. It's a pretty interesting idea to run a parallel sequel as I don't think I've heard of something like this ever being done before. At least studios can make double the money and capitalise big here.
The third and final trailer presented is the second theatrical trailer for

Academy Award

winning director

Danny Boyle's

new feature,

"127 Hours"

.
After having seen this, I think the marketing of the film is working on me. Those accolades that are mentioned in the trailer really make me want to check it out (and so should you!).
------------


The third

"Transformers"

film will be titled,

"Transformers: The Dark of the Moon"

.
Apparently the film will feature the moon as a location a lot. Yeah, I don't know what else to say about this but there you have it.
------------
In casting news,

Emma Stone

has been officially cast as

Gwen Stacy

in the upcoming

"Spider-Man"

reboot.
This comes as a major surprise as everyone naturally assumed
Stone
would take the
Mary Jane Watson
role (her sex appeal and red hair inspire this). However, most people (myself included) did not know that
Stone
is in fact a natural blond so there's nothing to worry about too much there. I'm sure Stone will be perfectly fine as
Peter Parker's
first true love.
------------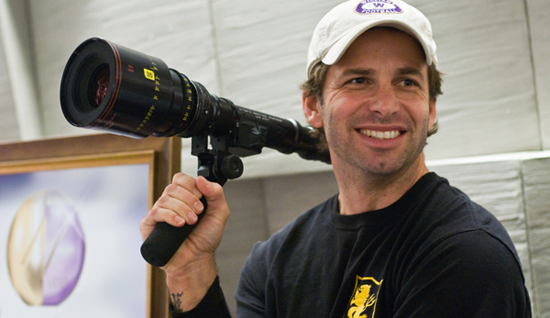 It seems that Warner Bros have chosen

Zack Snyder

to direct the new Superman feature,

"Man of Steel"

.
We know that
Christopher Nolan
is overseeing the project but many are doubting Snyder's ability to tackle this project. I don't mind
Snyder
and have enjoyed all of his films thus far, though I do hope he would cut down a little on the slow-motion (it would not be good for
Superman
himself). Here's hoping
Nolan
at least has a hand in helping
Snyder
out along the way.
------------
Speaking of all things

Nolan

related, the third

"Batman"

film in

Nolan's

"Batman" universe is set to shoot around April next year which means we can expect a lot of news to come out from that film in the coming months leading up to the shoot.
One of the more highly speculated rumours to have come out from this is that the villain may end up being
Killer Croc
. The April shoot is said to be taking place in New Orleans, Louisiana. Lots of swampland there, apparently, so it's natural to assume a villain like
Killer Croc
would spend his time there. Again, purely speculation at this point.
____________________________________________________________________________________________________________
And that's all for this week.
Now to finish off a picture that
might be NSFW
- zombie
Pikachu
eating the brains of
Ash Ketchum
.
Your childhood has now been tainted.