Oh hey look, a

"Red Dead Redemption"

inspired banner!
Man if only I really looked
THAT
badass. I don't know how the banner acme out all pixelated though...
------------


Average week for me.
I shaved my head again and damn do I feel sexy again, hahaha. I've also almost finished season three of
"Breaking Bad"
which would mean that once I finish it, I'll be completely up to date and geared up for Season 4 next year! Shows that will be coming to an end this week will be
"Boardwalk Empire"
and
"The Walking Dead"
which is sad but at the same time exciting as both shows have already been renewed for a second season! It's strange that television has become irrelevant to me. Television raised me for most of my childhood (like most of us, surely!) and now with the internet I just download whatever television shows pique my interests. It's unfortunate that some television shows either don't get aired in Australia or are incredibly delayed and behind in seasons which is why I think I basically wait until a show has finished airing on television in America and immediately hunt the torrent file down. Dare I say it, television has seemingly become irrelevant now. Hrmmm...
------------
So other than staying home and watching television shows on my laptop, I haven't been up to much.
I was able to catch
"Confessions"
and
"Solanin"
, two films that were screening at ACMI as part of the
Japanese Film Festival
which was quite exciting. My thoughts on both films are down below.
________________________________________________________________________________

WHAT I'VE BEEN WATCHING

I said I'd have a

Paul Thomas Anderson

week this week for movies and while I didn't get around to

"Punch Drunk Love"

or

"There Will Be Blood"

, I did happen to see the two films that he will be mostly remembered for.
------------
"Boogie Nights"

was the film that really made

Paul Thomas Anderson

a household name.
The film tells the story of pornstar
Eddie Adams/Dirk Diggler
(
Mark Whalberg
) and through him, we are witness to his rise and fall. Through him, we also see the landscape of the porn industry in the 70's and 80's, the shift from film to home video and professionals to amateurs. The subject matter may not sound all too appealing but underneath all this is a classic story of fame, reaching it and then losing it.
PT Anderson
tells the story with great conviction and uses the camera veryw ell. The opening scene is my absolute favourite in the film as it is one long shot circling the club that all the key players of the film can be found at (done to an awesome 70's disco music by the way). These long tracking shots seem to be consistent throughout
Anderson's
work as it appears more than once in this film as well as in
"Magnolia"
. The acting is incredibly top notch! I don't know how
PT Anderson
is able to assemble a cast of extraordinary actors and extract great performances from them (even from
Whalberg
who was definitely the wildcard here). It clocks in at just under three hours and is a bit too long for my taste. There were parts that could've been cut down but as it stands, the film is a very strong entry into his body of work and is quite enjoyable.
------------
"Magnolia"

is one of those rare gems that stand atop the food chain in films.
It's a truly wonderful film that takes you on an exploration into themes of loneliness, regret, exploitation, hurt and failure. What really attracted me to the film was that it had many stories going throughout it and some of these stories crossed over with one another (though never having any true direct affect on one another). Some of my favourite films like,
"21 Grams"
,
"Babel"
and
"Pulp Fiction"
feature a multi-narrative structure which is something I admire in screenwriters when they're able to do that. The characters are rich and fully developed which ultimately make it a very satisfying character driven film but the stories are also very satisfying as well as each individual's story is so interesting and engaging. Again, PT Anderson is so very fortunate enough to work with exceptional actors (most of which were from
"Boogie Nights"
). For me,
Julianne Moore
and
Tom Cruise
were the strongest actors in the film but that's not to say that everyone else was bad because they were also great too. This film is longer than Anderson's previous effort but where
"Boogie Nights"
felt a bit too long and overwhelming, this just felt a lot quicker as I was literally drawn in by the story and performances. It's a truly outstanding film, one of the greats of the 90's and came out in a year of great films too.
------------
Now here's a real treat.
Japan's entry into the 2011 Academy Awards,
"Confessions"
, is a haunting psychological thriller that revolves around
Yuko Moriguchi
, a high school teacher and mother, whose four year old daughter is cruely murdered. Having knowledge of who commited to the murder, she hatches an elaborate revenge scheme on her child's killers - students of her class. Screened as part of the 14th Annual Japanese Film Festival in Melbourne this year, this cold blooded film is an examination into themes of alienation, revenge, familial acceptance, love and life. I liken this film to
"Neon Genesis Evangelion"
, my absolute favourite anime series, in that the themes explored here are very much like that of Evangelion (except replace a giant fighting robots with a revenge story). It's a very strong film and one that doesn't hold back on it's dark subject matter. It's unlike anything to have come out this year and that is where it's strongest point comes from. The film is split up into different sections of narration by several characters and the film's cold opening monologue by
Yuko
will hook you into the film instantly. But be warned, this film is not action heavy. Those of you looking for a bloody revenge tale the likes of
Park Chan-wook's
brilliant
Vengance
trilogy or
Quentin Tarantino's
"Kill Bill"
series may want to look elsewhere. This film is quite dialogue heavy, the pacing is oftentimes slow but stick with it and you'll be handsomely rewarded. While the pacing might be slow, it works to the films benefit as it is snowball effect that will culimate into something spectacular, much like another film I saw this year,
"Let Me In"
. Oh and the music for this film was very well used and very good (great use of
Radiohead's
track,
"Last Flowers"
). I liked this film for the most part; oftentimes it felt long to me because they were repeating things that happened before and the narration can lose your interest sometimes but overall it was a very finely made film. The story is told very well and once everything connects, you'll truly be overwhelemed. The more I think about it though, the more I kind of want to see it again (I said straight to Kevin straight after the screening that I don't think I could see it twice but I thought about it a lot when I got home).
------------
"Solanin"

, also screened as part of this year's Japanese Film Festival at ACMI, is a film based on a best selling manga series that sees 20-somethings figuring out what to do with their life and is essentially a film about growing up.
It seems that
Aoi Miyazaki
has a knack for finding herself in musically intrinsic films such as
"NANA"
and
"Shonen Merickensack
". With
"Solanin"
,
Miyazaki
doesn't need to exaggerate the cute, naive, bubbly girl (a la
"NANA
), nor does she need to exaggerate her comedic chops (a la
"Shonen Merickensack"
). Instead, here we are witness to Miyazaki in a role that doesn't require much exaggeration and is able to play a character that most of us can relate to (which is a welcome delight). Having said that, the film meanders from the main story in some instances by including randomly placed flashbacks to earlier days. I understand what they were trying to do, however, oftentimes it feels like it breaks continuity in the most annoying of ways. The humour seemed quite forced and didn't always need to be there and for a film that relies so heavily on music (music serves as the point of communication and motivation for all the characters), the film is mostly silent and very rarely includes a score. However, for the music that is provided (thanks to Japanese band,
Asian Kung Fu Generation
), it's a welcome to the ears. As the film reaches it's third act, it starts to go cliche and ends the way you'd expect this type of film to end.
"Solanin"
overextends it's welcome (clocked in at over 120 minutes) and is not perfect but for the most part, is a watchable movie yet also forgettable. Apparently
Aoi Miyazaki
also learned to play guitar and learned to sing for her performance parts in the film which (if true) is really impressive to me.
________________________________________________________________________________

TIDBITS OF FILM NEWS
First off some sad news.
Hollywood comedic actor
Leslie Nielson
and
Irvin Kershner
, director of the best
"Star Wars"
entry,
"The Empire Strikes Back"
, both passed away this week. An unfortunate loss in Hollywood and may they rest in peace. Condolensces to the friends and families of both these talented men.
-------------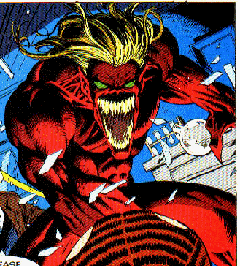 New casting details emerge for the new

"Spider-Man"

film with parts for

Peter Parker's

parents being filled in as well as a newly announced second villain in

Proto-Goblin

.

Campell Scott
and
Julianne Nicholson
will play the parents of
Peter Parker
while
Irrfan Khan
will play
Protogoblin
. I would've been fine if they just had ONE villain but not entirely sure if they should do two...
------------
The National Board of Review

(non-profit group of film academics, critics, students and filmmakers) has named their best film of 2010 to be

David Fincher's

amazing film,

"The Social Network"

.
They also selected
Jesse Eisenberg
as their best actor of the year and won best screenplay for
Aaron Sorkin's
amazing script. For the full list of winners, click
THIS LINK
and find out which films and actors/actresses have a fairly good chance at winning the big awards come early next year.
As always there was more news to share but I couldn't be bothered putting it up for this post.
________________________________________________________________________________
And that is all for this week.
This past week, Qatar was chosen to host the World Cup and this was my reaction to Australia not being picked to host in 2022.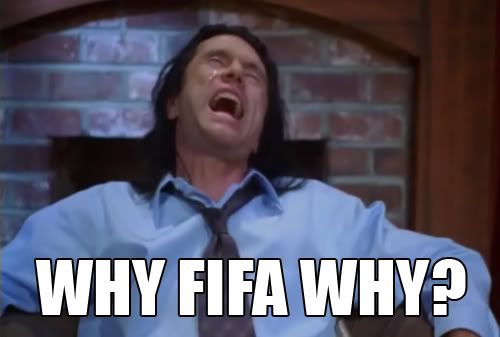 I was then subsequently shown the
video presentation that Australia used to campaign for the World Cup hosting rights
and then my reaction went more like this.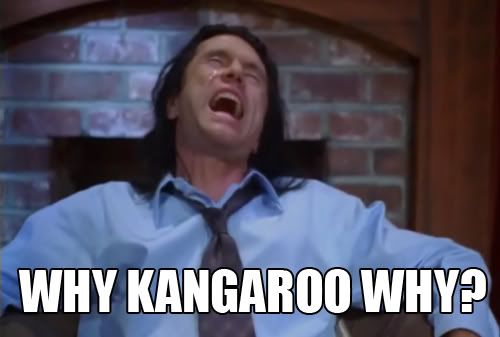 End post.