The big news this week is that I attended

Manifest

for the fourth year in a row!
I've been documenting my visits to
Manifest
for the past few years here on my blog and for those who've stuck it out with me since the beginning (although I feel like as though those people don't read my blog anymore) they can probably see that
Manifest
gets bigger and better every year.
Manifest
is one of the things I look forward to every year cause I always have a blast with my mates and the people there are awesome!
This year was the biggest Manifest yet!
They had two seperate buildings - one entirely for video games and the other being the standard trading hall. Now I could share a lot of anecdotes about the day but why do that when there's a load of pictures that can be viewed and admired?!?! A lot of these photos aren't mine though and are taken from other people so kudos to them for sharing the photos with everyone!
Myself and some mates kept the theme of cardboard boxes from last year and went as cardboard Gundams this year. Surprisingly, those things killed our necks and backs after wearing them for so long. We took them off during our lunch break though and destroyed them.
This one's my favourite.
Best cosplay or best cosplay?
This was a little something I drew at one of the stalls. Hooray for crappy Adventure Time doodles!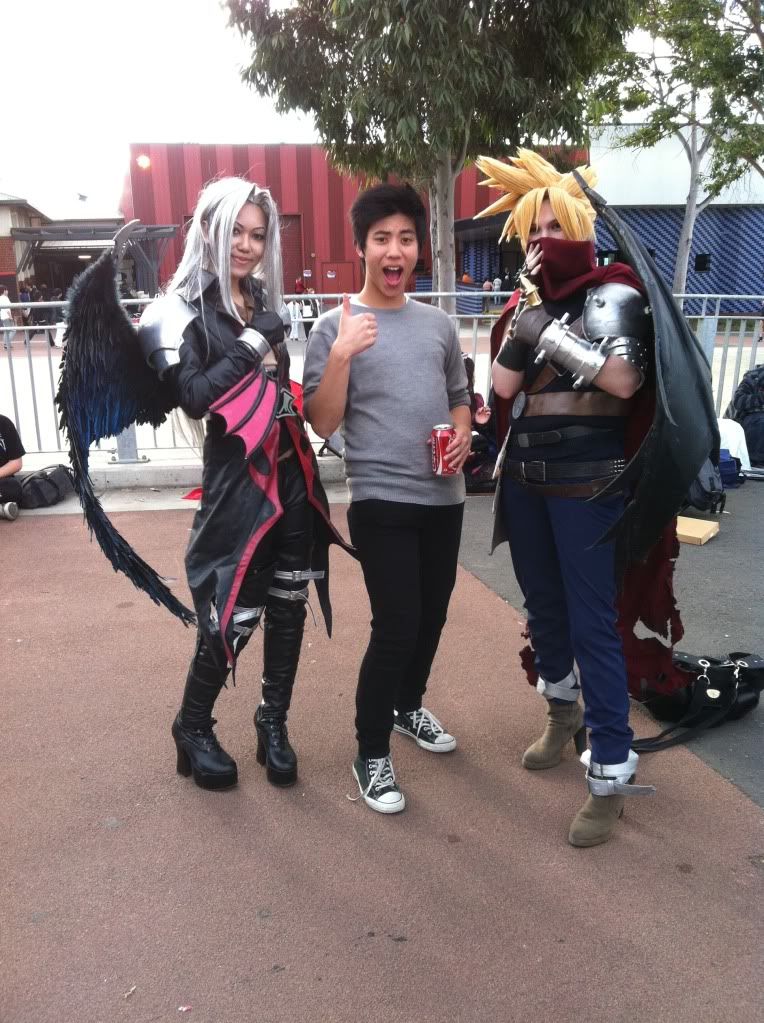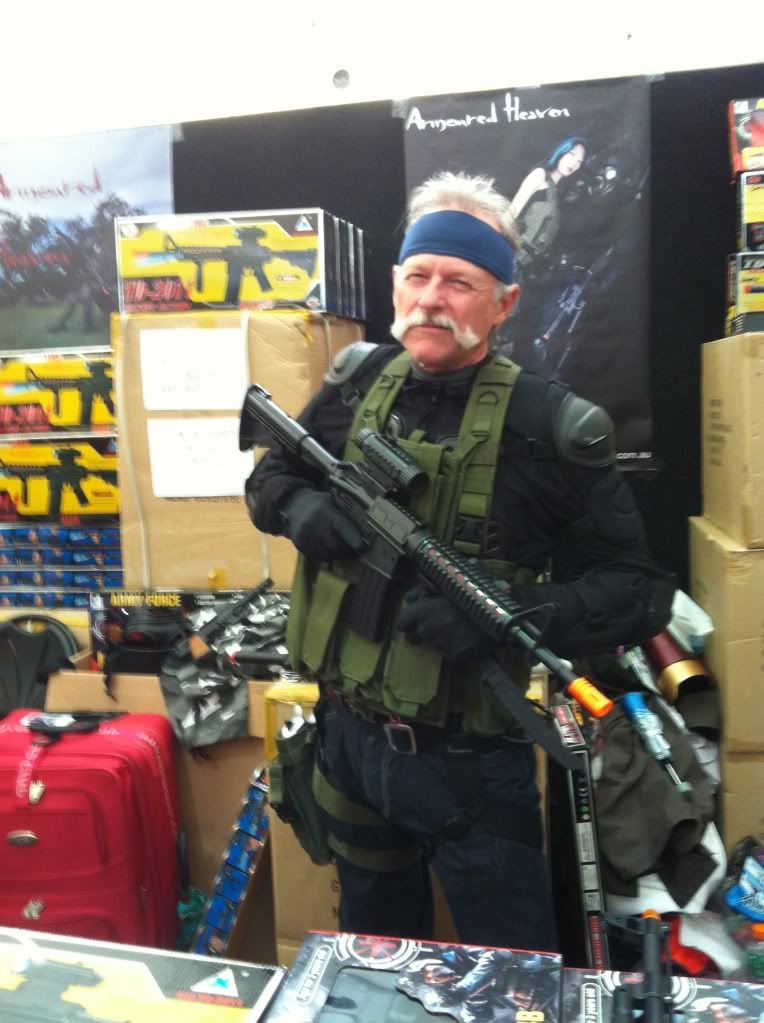 NEON GENESIS EVANGELION!
MORE NEON GENESIS EVANGELION! HOORAY!
ALL IN ALL A PRETTY RADTASTIC DAY, NO?
I swear next year, should I decide to partake in the antics of Manifest again, I swear I'll get more of my OWN photos and upload them. How about a vlog? :O
_____________________________________________________________________________________________________________________
WHAT I'VE BEEN WATCHING
No film has ever moved me the way that

"Anvil! The Story of Anvil"

has.
Some films have gotten close - an example being
"127 Hours"
released earlier this year - but none has striked me in the same way that this documentary feature has.
The film begins with some archival footage from a performance that the band, Anvil, had in Japan many years ago with modern day rock icons like

Slash

from Guns N' Roses and

Lemmy

from Motorhead, reflecting on how influential Anvil were on today's metal scene but also wondering where the lads of Anvil are.
The band never signed a huge record deal, thus never really earning the recognition they deserved and consequentially faded away into obscurity. 30 odd years later, the band is still going strong with two of it's original members
Steve "Lips" Kudlow
and
Robb Reiner
still rocking out with two younger members of the band.
At first, the film draws many instant comparisons to the mockumentary

"This is Spinal Tap"

but where that film aimed to show the lunacy and pretentiousness of rock and roll, this documentary aims to tell a story about two lifelong friends who've made a promise to keep doing what they love to do and to do whatever's necessary to keep their dream alive.
Lips
and
Reiner
are the most interesting subjects of the film and their friendship and the story of their band is an absolutely amazing tale that is objectively brought to screen with much devotion. Underlying issues such as the way the music industry works and the sacrifices most people make when trying to make a career in the arts are also brought to the table admist the turmoil of the band and the desperation of two aging rockers still hoping that their music finds success. In short, the film is basically a lot like
Darren Aronofsky's
"The Wrestler"
but with rockstars and the world of music.
The film made me laugh, cry and feel things that I didn't even think existed.
It's an astonishing piece of work - one of the best films I've ever seen. It doesn't matter if you have no interest in metal or if you don't want to watch "ugly" people for 80 minutes because this film is absolutely essential viewing for everyone who's ever had a dream. An inspirational, emotional and highly engaging piece of work.
_____________________________________________________________________________________________________________________
No "Tidbits of Film News" this week.
I've been busy, if you haven't noticed by the delayed blog post. Anyways, I'll end it there. Hope you all have an awesome week. :)
End post.