Howdy all.
I bet you're all dying to know what I got up to this week.
No? Okay. Well, I'm gonna tell you anyway because I can and you're probably going to read it. I dunno, whatever. MOVING ON.
------------
Caught up with quite a few films this week at MIFF, but more on that later.
I actually have a film I'm meant to be seeing later tonight but I think I'm going to have to cancel it. This weather has made me less inclined to go see it. If only I drove. But isn't parking in the city ridiculously overpriced anyway? I dunno, whatever. MOVING ON.
------------
I feel like I have a lot to do and this week was one of those weeks where I just could not be bothered with anything.
I actually finished an assignment not too long ago though which is good. It's for the subject I hate most too. Surprised I got it done in the amount of time I did. 800 words wasn't asking for much. Looking back now, I can't understand how 800 words was ever an excruciating process in high school. I dunno, whatever. MOVING ON.
------------
Actually not moving on, moving back. I have a sudden urge to just write up all my assignments in the next few weeks
. They're due in like Week 8 (it's Week 4 starting next week) but I feel extra productive. Maybe it's because these assignments seem particularly easy and not as stressful. I dunno, whatever MOVING ON.
------------
AND in mildly interesting news, my cousin from Vietnam will be coming down next week.
He's in Australia to study so he'll be staying with us for a few years, I believe. Guess I won't have the house to myself all the time any more.
________________________________________________________________________
WHAT I'VE BEEN WATCHING
Now to discuss at length everything I've seen in the last week (and that's even including the two films I saw last week at MIFF which I didn't actually talk about at all) would be crazy.
As much as I'd like to, I'm pretty tired as it is right now (6.49PM at the time of writing this very sentence) and would like nothing more than to eat and curl up into bed while watching some Korean films. Yes, it's one of those Saturday nights. So instead, I'll try to do some brief short sentence reviews of each film. Like... how I normally would do it on Twitter. (
@HieuChau
- if you want to see a brainfart of eternal nothingness). Here goes.
HEADSHOT
- For me, a meandering waste of time. Nothing to gain or appreciate from it, I felt. Which is disappointing considering how good Last Life in the Universe was. But that's a completely different film, so...
AMOUR
- Achingly beautiful film about the an elderly couple's tested love. Found it reminsicent to A Seperation, for some reason. Can be exhausting though.
THE HOUSE I LIVE IN
- A scathing critique of America's War on Drugs. Absolutely enthralling and compelling documentary from start to finish. I just wish it was much longer but great effort to contain as much about the issue into a two hour film. No easy feat.
NAMELESS GANGSTER
- Story of the film doesn't quite justify its lengthy running time but a terrific cast helps make it a decent Korean gangster movie. Clear influences/overtones of Goodfellas and The Godfather are appreciated and Choi Min-sik demonstrates just how good he is at playing pathetic losers.
SOMETHING FROM NOTHING: THE ART OF RAP
- Really fun documentary. Despite the repetitiveness of each interview, each rapper is charismatic and provide some great insight into the art of rap music. Great freestyles from rap's biggest players. A real treat for fans of the genre.
________________________________________________________________________
TIDBITS OF FILM NEWS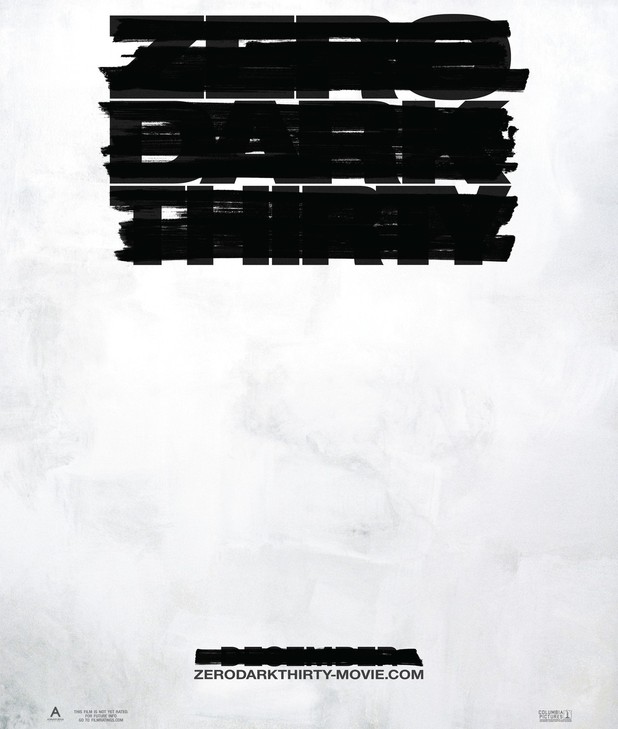 Academy Award winning director, Katheryn Bigelow, returns to the battlefield with her latest, Zero Dark Thirty.
The film, penned by
The Hurt Locker
's screenwriter, Mark Boal, is about the hunt and assassination of Osama bin Laden. The below video is a newly released teaser for
Zero Dark Thirty
. The film releases some time later this year.
------------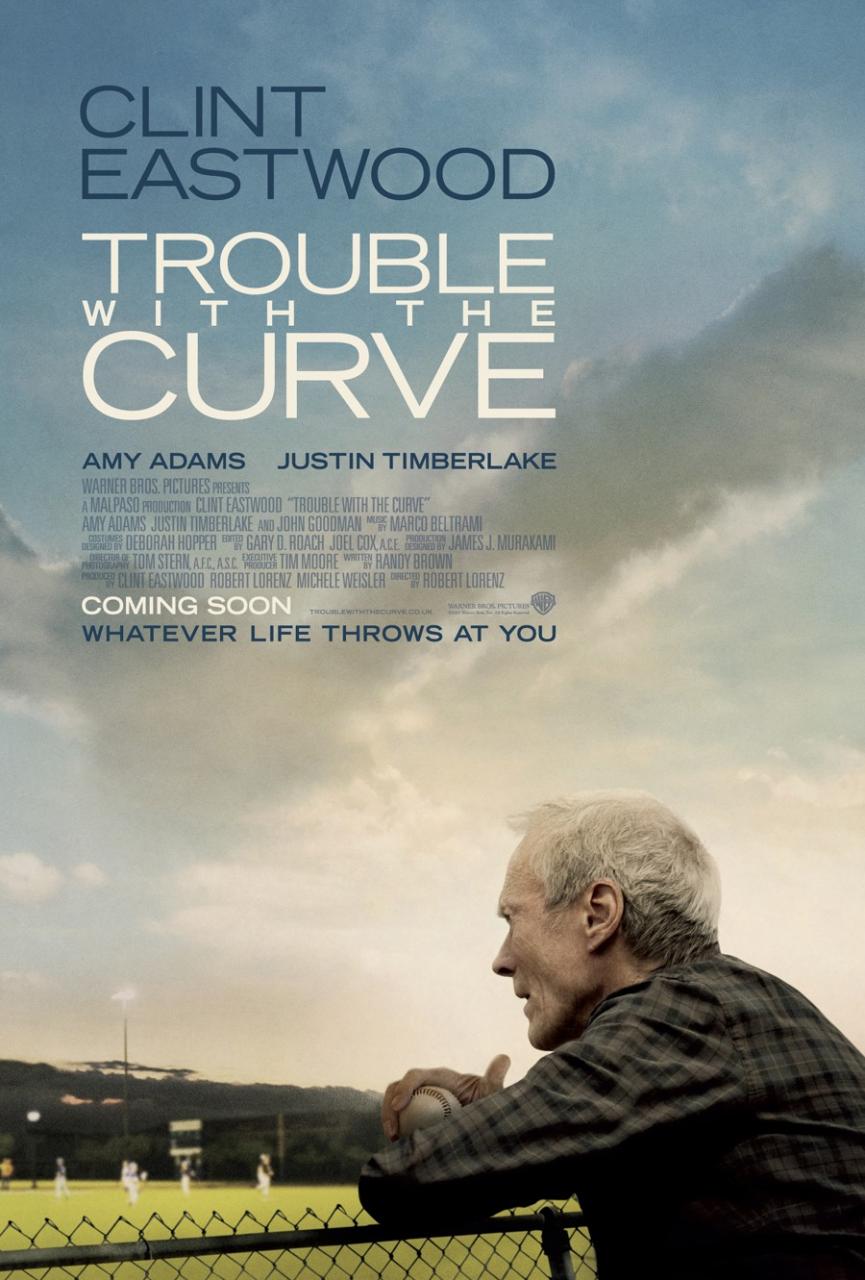 Trouble with the Curve might not be a Clint Eastwood-made film but the last film that Eastwood acted in that he didn't direct himself was, at least according to IMDB, In the Line of Fire
. And that was released in 1993! Having said that,
Trouble with the Curve
looks like a pretty safe family drama but there's nothing wrong with that. The film also stars Amy Adams, Justin Timberlake and John Goodman.
------------
This is 40 is the spin-off to the 2007 comedy, Knocked Up. Leslie Mann and Paul Rudd reprise their roles from Knocked Up and it's just about their turning 40 and coming to grips with it.
It seems like it could be fun. Could. Plus that supporting cast. And cameos everywhere! Wonder if Seth Rogen will pop up as his character from
Knocked Up
too. I dunno, whatever. MOVING ON.
------------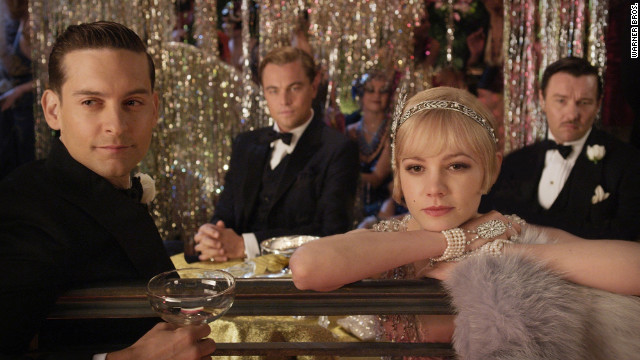 The Great Gatsby is no longer releasing this year.
Warner Bros have decided to move it next year instead into the summer blockbuster season (so Australia's Winter). The December that it was originally planned to be released in was going to have a hugely stacked list of contenders anyway. Probably a good move on Warner Bros behalf, especailly if they want to have a good early contestant for the 2014 Oscars race.
________________________________________________________________________
Here we are, at the end.
This week's song comes courtesy of the Nujabeats tribute album to Japanese DJ Nujabes who sadly passed away a few years ago. This is a remix of one of Nujabes' songs
After Hanabi
which was done by Sergeant Jay. I think it improves on the original.
End post.