Hello.
Yeah, so these blog posts are pretty much going up every Tuesday now it seems. I don't have time to post on the weekends these days mostly because I spend Saturday at work and then Sunday out with friends or at ACMI (in case anyone wanted a solid reason for my not posting every weekend).
I was helping out a friend from uni with a video skit he was shooting on Monday afternoon.
Lovely day for a shoot but after standing in the sun all day, I got burnt pretty terribly and my face was just rotting the whole day. It was pretty bad. Hell I'm still suffering from it. But anyways, I was acting in the short so maybe I'll post it here when his channel goes live. Woo.
__________________________________________________________________
I don't have the time to write fully written reviews this week so I'll just state a few thoughts of what I did get around to seeing this week.
I've been trying to get into a Japanese cinema funk to prepare myself for the impending Japanese Film Festival (which touches down in Melbourne on the 29th of November) and have managed to see other films in between.
------------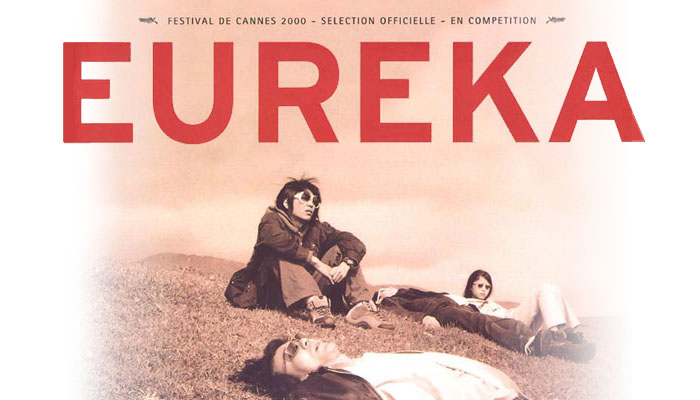 A very tough film to sit through and that's not because of its content but because of the sheer fact that it's a gruel three - four hours of meaninglessness.
Director Shinji Aoyama mistakes length for depth, I feel, which is quite a shame considering how well constructed the opening moments of the film are.
Eureka
has divided many people though and while I'm clearly on the side of those who hate the film, I'd encourage others to form their own opinion about it. I mean, I can certainly see why other people would be taken with it. It just wasn't for me. Apparently the second part of a trilogy, which I find interesting yet if
Eureka
is what sets the tone for the trilogy then consider me sceptical. My opinion of a worthy, lengthy Japanese opus?
Love Exposure
.
------------
Reasons for watching Harmful Insect included a young Aoi Miyazaki and director Akihiko Shiota whose film, Canary, has been on my watch-list for some time now.
As far as the film goes, it's not particularly impressive and, in my opinion, is essentially like a lighter version of
All About Lily Chou-Chou
, just a lot less nihilistic. This kind of film has been done before and done much better but I suppose it's much more teen-friendly. Aoi Miyazaki shows her capabilities as an actress even at such a young age (correct me if I'm wrong but I think she may have been 15 at the time of filming). Her best performance still belongs to
Sukida
though, I think.
------------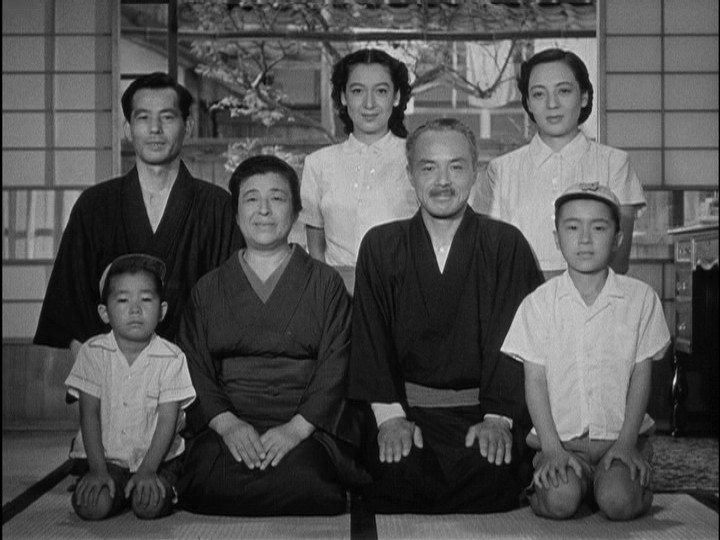 Continued with my venture into Ozu's filmography with Early Summer.
Compared to
Late Spring
- the first Ozu film I ever saw with Early Summer being the second - I feel that there was something about
Early Summer
that was amiss. For me, it felt a lot like a rehash of Late Spring albiet with a more lighthearted and humorous demeanour. Still, I feel that
Late Spring
was a much more refined film and a far more accomplished work. Not knocking off
Early Summer
though. I mean I really love the Ozu aesthetic and I don't think I will tire of it any time soon.
------------
Another film that has been sitting on the top of my watch pile for a long time.
Linda Linda Linda
's strength arguably lies in its unassuming modesty and is overall a warm delight from the tense and abrasive Japanese films I've seen as of late. Though many may feel the film to be a bit of a slump, I thought the film moved at quite an even pace and that it allowed the charm and personalities of our heroines to shine. Korean actress Bae Doona steals the film and comes off as being the most refreshing character in
Linda Linda Linda
. Also features a lovely soundtrack with original music composed by former Smashing Pumpkins' guitarist James Iha. Look out for an appearance by Kenichi Matsuyama too and a brief mention of Shiina Ringo.
------------
Argo has been touted as one of the year's best films and is a prime contender come awards season.
Does it live up to the hype that has been bestowed on it? Yes it does. While I feel that the Hollywood segment of the film put a slight hindrance on the film (the odd mix of comedy and thriller certainly felt antagonistic for me), there's no denying the directorial efforts Ben Affleck has over the film. From the attention to detail that the production boasts - effortlessly recreating the look of the period - to the stressfully taut control of tension, Affleck tells a fascinating story in the face of a revolution.
------------
One of my favourite films that I've seen this year and one that I'm glad to say that I saw in the cinema.
The Intouchables
is a heartwarming story about an unlikely relationship between two men from different walks of life. It's already been praised all over the world and it's not hard to see why
The Intouchables
has left an indelible mark on movie-goers. Sweet and sincere,
The Intouchables
tells a very simple story yet is so charming that you can't help but feel great about life upon leaving the cinema. Omar Sy is fantastic in the film as the Driss, the caretaker of the disabled gentleman, Philippe. It was a definite crowd-pleaser at my screening and had everyone in the audience tearing with laughter. Such a refreshing change from all the dour films I've seen lately.
__________________________________________________________________
Will leave out Tidbits of Film News for this week.
Anyways, the title of this week's post comes from from Silversun Pickups' latest album,
Neck of the Woods
. I believe they just finished touring Australia (they were part of the Harvest Festival lineup) and I'm a bit disappointed that I didn't get to see them live but that's what I get for not wanting to go to on my own to things that aren't cinemas.
End post.