Last post for the year!
Can you believe we're already at the finish line already? I think I've had a pretty great year. I guess this is the part where I get all reflective and junk but I'll do you a favour and not get into detail about what I've done. I mean... that's what archival posts are for, right? Heh.
------------
Last week, I went on fishing trip with some friends and had a pretty good time. We went up to Venus Bay which was about three hours away from Melbourne. The drive to Venus Bay and back was really something though - incredibly scenic views. Funnily enough, my favourite parts of the trip just so happened to the drive itself. It rained quite heavily in the morning though which put a huge damper on the whole fishing thing and everyone was kind of in a lazy mood due to a complete lack of sleep. But by lunch time, the sun came out, some of us had quick naps and then we kinda just forgot about everything and it ended up being a pretty lovely day (despite the fact that I was up for a good 30+ hours).
------------
I was excited to pick up my new phone this week! After having an ancient phone for the last four - five years of my life, I figured it was time to move towards the 21st century. I bought a HTC One V through Kogan for a very cheap $200 (well, I think that's a pretty cheap price) and am very happy with it. Looks nice and works well. Now... accept me into society!
-------------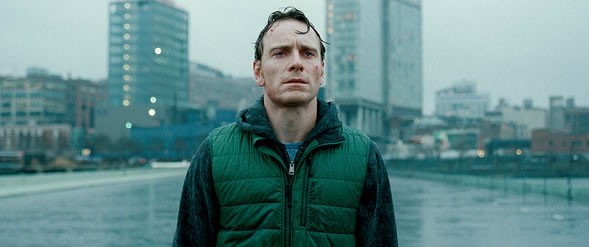 I guess there might be some folks who would like for me to compile a list of my favourite films released this year.
I probably won't make a list although I will say that while there are a lot of wonderful films this year, my two absolute favourite films of the year were
Shame
and
Beasts of the Southern Wild
. They're completely different in every single way but I felt that both left me feeling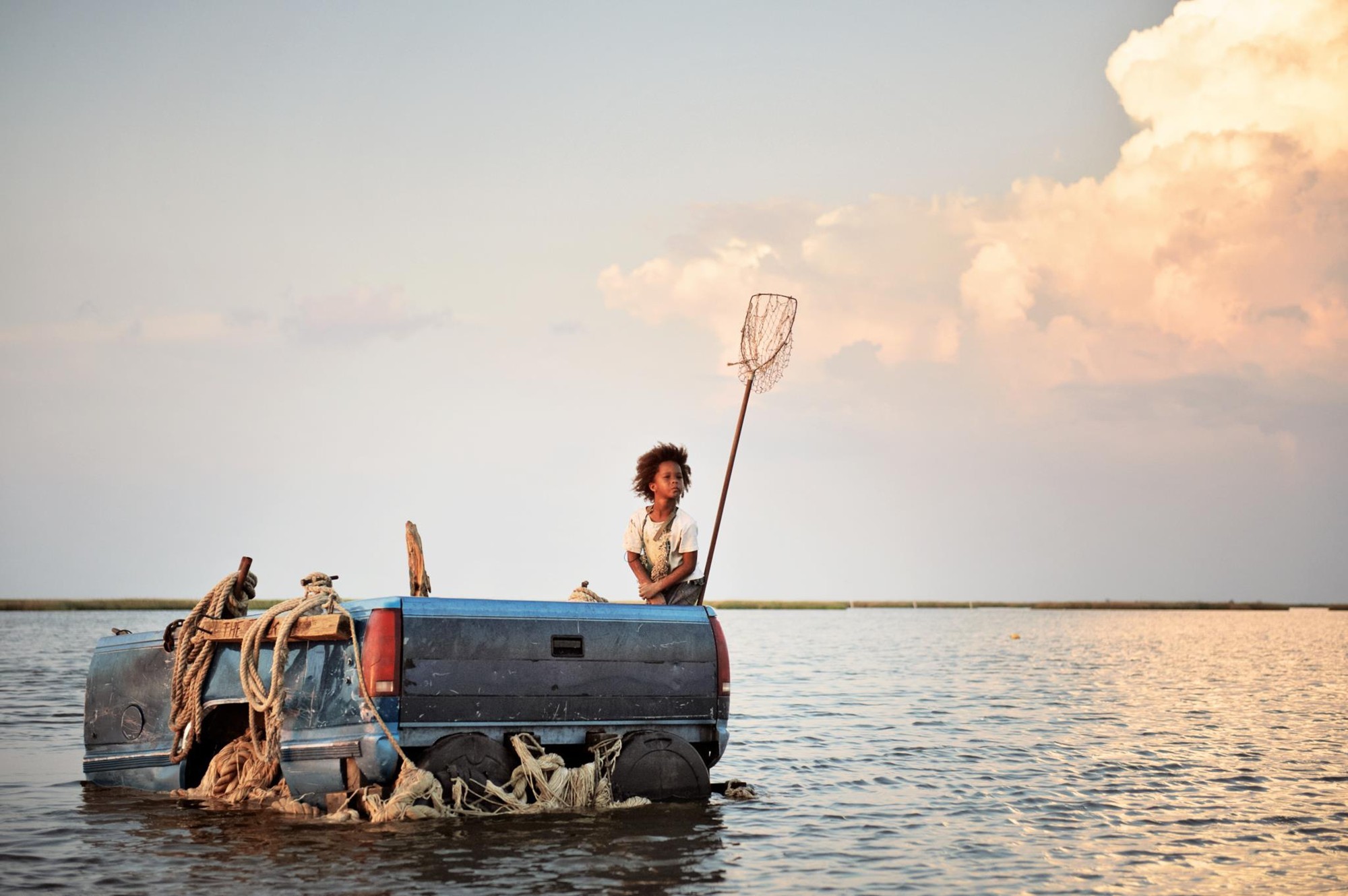 I had described Shame as a film that's both mesmerising and haunting - exhausting in the best possible way.
Meanwhile,
Beasts of the Southern Wild
was an absolute joy and such a lovely surprise of a film - bold and ambitious with unwavering imagination.
An honourable mention also goes The House I Live In, a scathing documentary that critiques America's "War on Drugs".
Unflinching and absorbing in every way, I wouldn't be surprised if it made it to the Academy's shortlist next year. I was very fortunate to have seen the film at MIFF this year.
_________________________________________________________________
While I'm fairly sure that the following two films aren't my last two 2012 films, I'd be pretty happy if I just ended the year with just them.
This week, I didn't get around to watching too many films at home and instead saw Paul Thomas Anderson's latest,
The Master
as well as the new 007 feature,
Skyfall
.
------------
I managed to catch The Master on Tuesday night at The Astor Theatre which screened the film in its original 70mm print. I'd like to think that I saw a difference between 70mm film and digital projections but truthfully, it was kind of hard to tell what exactly looked different. I might consider myself to be a film nerd but even with things like projection and film format, I'm not entirely knowledgeable on. My understanding of 70mm is that it captures "true" colours and provides a greater clarity due it being a wider film format. While I definitely noticed that colours popped out quite vividly (essentially recreating the look of the period with startling accuracy) I still felt like my experience watching the film would, more or less, be the same.
But enough about 70mm, where does one begin with The Master?
The film begins with a look at the almost nomadic existence of Freddie Quell played with reckless abandon by an astonishing Joaquin Phoenix. Freddie is a former Navy seaman who tries to re-assimilate back into society after the war but struggles to do so. One day, he finds himself in the presence of the charismatic intellectual Lancaster Dodd (a, a man who represents a philosophical movement known as "The Cause". From there, Lancaster assumes responsibility of Freddie, accepting him into his movement.
While The Master has been a strong critical favourite, it's not difficult to see that it will not be strongly appealing to those outside of The Master's already limited audience - an audience strongly appreciative of film language.
In many ways,
The Master
feels very much like a film made exclusively for cinephiles or those who are "in the know" about film. And as much as I like to think I know about film, many times I feel that certain ideas about film escape me. Perhaps I haven't read or seen enough to write at length what it is
The Master
actually is. Narratively speaking, the story of Freddie is flimsy at best. It's a meandering picture and weaves in and out of people's lives. Characters exist one moment and are disposed of the next. Side-stories are introduced and then abandoned altogether. If I were to judge solely on story, then truth be told, it's not exactly a strong one.
With that said, when narrative is abandoned what else is there to look at?
Looking at some of the ideas and larger themes at work, it seems Anderson has a fascination with father-son relationships. Hoffman plays the father to Phoenix's son and they have a very strange relationship indeed. Building upon what PTA already explored in films like
Magnolia
and
There Will Be Blood
, Anderson takes the father-son relationship with Freddie and Lancaster and messes with it by adding the cult dynamic into the fold. While the cult aspect of the film isn't necessarily a huge part of the film, it certainly does shape the way Freddie and Lancaster interact with one another. Lancaster doesn't take the intellectual high ground to try to evoke a sense of superiority over Freddie but instead uses his wisdom, however misconstrued it may be, to help Freddie overcome his very infantilized persona. While other members of "The Cause" reject Freddie for his refusal to be helped, Lancaster persists, insisting that he is special.
Furthermore, Anderson uses "The Cause" to project his vision of America's foundations.
Where filmmakers like Steven Spielberg are busy focusing on the proper and factual details of America's rise as a power-nation, Anderson instead takes overlooked aspects of America's nation-building and uses it as a platform to tell original stories. If
There Will Be Blood
was meant to be a tale about greed and capitalism in the face of America's economic prosperity, then
The Master
can probably be seen as a film about the American family. It challenges the idea of the typical American family and transforms it into something potentially wicked yet still maintaining the warmth and familiarity of kinship.
The Master is a bizarre and enigmatic picture.
It won't be for everyone but the ideas it explores are sure to raise discussion amongst critics, theorists and cinephiles in years to come. While there's no denying the quality of filmmaking at work here,
The Master
is perhaps PTA's least accessible film and if this were your first PTA film, then it's probably not the greatest entry point into the director's oeuvre of excellent films. Tread carefully.
------------
Let it be known that I've only seen the Pierce Brosnan 007 films and the new ones with Daniel Craig. That said, I caught a screening of Skyfall, the latest entry into the 007 series over the week and thought it quite a good film and certainly made me forget about the mediocrity of the previous Bond film, Quantum of Solace.
Sam Mendes, whose previous directorial efforts include films like American Beauty, Road to Perdition and Revolutionary Road, is in charge of Skyfall and provides what is arguably the most stylised Bond movie to grace the silver screen. His directorial prowess, coupled with the cinematography of Roger Deakins provides some truly awe-inspiring visuals and fantastic set-pieces to the production.
And while I really found myself enjoying the film and the gorgeousness of an action film, of all things, I still felt that it wasn't nearly as good as Craig's debut Bond film, Casino Royale. I do think that Skyfall is a return to form for the Daniel Craig series of Bond films though. It's not as dark or as serious as some may lead you to believe (I came in thinking it was going to be a Nolan-esque interpretation of Bond) and is still offers up some ridiculous fun.
Having said that, it feels like as though somebody may seen a little too much of The Dark Knight as narrative beats from that film seep its way into this film. It's not a complaint or a critique on Skyfall's behalf but, for me, it was fun thing to compare to every now and again (like Silva, the villain of the film, essentially behaving similarly like The Joker).
Anyways, Skyfall was a lot of fun and I had a good time watching it. I'm sure most people will agree with that sentiment if they saw the film. I wish every action film looked as good as Skyfall did.
_________________________________________________________________
Here's the first gorgeous trailer for Terrence Mallick's new film, To the Wonder.
While my initial feelings about Mallick's last film,
The Tree of Life
were strongly ambivalent there's no denying the beauty and profundity of that film.
To The Wonder
essentially looks like
The Tree of Life Part 2
but there seems to be a much clearer focus here than in
The Tree of Life
. It's been on the festival circuit for a bit now and has attracted mostly mixed reviews but I remain cautiously optimistic. That said, I need to go through the rest of his films.
------------
The second theatrical trailer for Baz Lurhmann's upcoming adaptation of The Great Gatsby also touched down this week as well as a couple of new character posters (won't post all of those here though).
This new trailer further capitalises on the languish and exuberance of the first trailer while introducing the other main players in the film. I'm actually surprised by how nice this film looks but I guess you can't beat the combination of costumes, extravagance and Baz Lurhmann. (
Fun fact:
I've only seen
Romeo + Juliet
and none of this other films).
------------
(via:
howtocatchamonster
)
The first theatrical trailer for Derek Cianfrance's latest film, The Place Beyond The Pines, hit the Internet this week and my, oh, my does it look stellar
. I've been really looking forward to this film for a while now, especially after hearing how much of a critical darling it has become since debuting at the Toronoto International Film Festival some months ago. It played strongly to critics and audiences there and, at one time, may have been considered a strong contender for the Oscar had it been formally released this year (I can't remember where I read that from though). That said, I think the film looks fantastic both visually and narratively. Reminds me of
Drive
mixed with
Killing Them Softly
and
Heat
. I still need to see Derek Cianfrance's previous film,
Blue Valentine.
_________________________________________________________________
This week's blog post title comes from the soundtrack to The Master and is sung by Ella Fitzgerald.
I really liked how the song was used in the film and it's just a really nice track overall (kinda hard to disagree with that, right?). So there's that. Enjoy and have a grand new year everyone. Hope everyone's had a nice Christmas as well.
End post.