Hope ya'll have had a great start to the new year cause for me there hasn't been a lot happening - whuddathunkit? Well, other than that dreadful heatwave here in Melbourne (congrats everyone, we're lucky to still be here!), I kinda can't believe that we're almost done with the first month of 2014. Hrm.
Speaking of the new year, I've made no resolutions this year though I feel like with the money I have saved up I should do something worthwhile with it. Like go overseas or something. Have myself a Ben Wyatt moment, ya know?
-----------
Hey, go play
Brothers: A Tale of Two Sons
and
The Swapper
! Both are fantastic little indie games that I picked up during the Steam Christmas Sale and boy did they amaze me in their own ways.
Brothers: A Tale of Two Sons
is a simple and unique platformer similar to that of Ico that proves you don't need a showy story or game mechanics to tug away at players' heartstrings.
Meanwhile, The Swapper is a sci-fi puzzle game with amazingly deep sci-fi ideas and even deeper puzzles that may seem deceptively simple at first but progressively get harder (the last puzzle stumped me for days, no kidding). Loved 'em both but there's not much replay value truth be told.
Currently I'm playing Mirror's Edge which I'm finding fun and infuriating (does that kinda describe EA Games?!). From there maybe I'll start Mass Effect or Ni no Kuni. I need a solid RPG in my life, ya know? (BUT THE TIME TO INVEST IN IT...)
-----------
-----------


Oscar noms were announced and there were some surprises in the batch. Expected American Hustle, Gravity, The Wolf of Wall Street and 12 Years A Slave to sweep the nomination fields but was surprised to see Her was up for more awards than I thought it'd be nominated for (good on Her!).
Inside Llewyn Davis
was shut out completely from the major categories which is a damn shame though some people are arguing that while it's a great film it's lack of ambition/scale wasn't enough to carry it through (especially considering the Coen brothers' previous Academy Award-winning film,
No Country for Old Men
).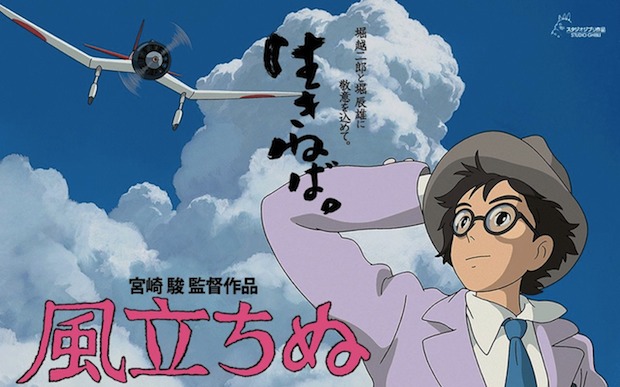 Also who in the hell thought nominating The Croods for Best Animated Film was a good idea?! Such an awful film that it could have not been nominated at all (previous years have seen only three - four nominees in that category anyway!) so now I hope The Wind Rises by Hayao Miyazaki takes the Oscar (haven't seen it yet but it's a Miyazaki film and, considering its competition, it'll likely score the win).
And Daniel Bruhl in
Rush
should be swapped in for Bradley Cooper (hell James Franco would have been a better choice in
Spring Breakers
!) and swap Christian Bale out for an Oscar Isaac or a Tom Hanks or somebody else! Forever ranting about the Oscars but that's the joy of awards season right? Anger and joy.
Happy to see that Sally Hawkins got nominated for Best Supporting Actress though! I really enjoyed her role in Blue Jasmine but I'm pulling for the beautiful Lupita Nyong'o to win that statue (look how beautiful she is!). And happy to see The Grandmaster get some love at the Academy but I really wish it could have made it in to the Best Foreign Language Film category! It was in the shortlist too! Argh, ya'll just don't understand Wong Kar-wai!
While I haven't seen
12 Years A Slave yet
, I'm picking that to win everything (well, Best Picture, Director, Actor, Supporting Actress and Supporting Actor anyway...). I love Steve McQueen and thought for sure that Shame and should've been an awards contender but given its risque subject matter, it likely didn't click too well with the Academy voters.
------------
Woo! Recent arrivals in my collection of ever growing library of Blu-ray movies. Fallen Angels and Happy Together look great in high definition (particularly Happy Together!) and while I haven't had a look at what The Darjeeling Limited looks like in high def, I'm sure it'll just be as stellar especially since its a Criterion! Hrm, these photos would probably look nice on Instagram... DO I GET ONE?! DO I JOIN THE MASSES?!
__________________________________________________________________________
WHAT I'VE BEEN WATCHING
Most of this month has been spent watching new television shows but I did manage to get around to a few films here and there.
ORPHAN BLACK: I started watching Orphan Black recently and finished its first season fairly quickly (it's only on season one anyway). Really dig it though the pace of the show slows down quite dramatically in its latter half though (quite understandable why though). Tatiana Maslany is great in it and she's afforded a fantastic opportunity to play not just one character but as many as six! How you ask?! The show's concept involves clones and Maslany's characters all come into contact with one another and become aware of each other's existence as they discover that someone is killing them one by one. Pretty slick sci-fi concepts with a fun and engaging story.
TRUE DETECTIVE: Are you watching True Detective? The best new show of 2014? No?! Well get right on it cause it's staggeringly good and amazingly well-crafted. Matthew McConaughey is on a mega roll and has completely turned his career around with choice roles in films like Dallas Buyers Club and Mud and now this. Hauntingly bleak and strangely intimate, HBO has gifted the world yet another hit. I mean, if you're gonna make a period police procedural drama (try saying that real quickly!) with detectives investigating religious/cult-based murders, then you've already sold me. My two favourite things!
SHORT TERM 12:
This was my last film of 2013 actually and I guess I can make room for
Short Term 12
as one of my absolute faves from 2013! Everything that's been said about Brie Larson's performance in this film is on point and man I really wish she got some recognition from the Academy but the buzz that she and the film have been able to generate was good enough to stand on its own merits. In short, I loved
Short Term 12
and its surprisingly emotional story of a young female caretaker working at what is essentially a foster home for kids and teenagers. Such a pleasant surprise with an emotionally arousing mixture of different human experiences. Just go see it if you can, it's really good.
-------------
DRINKING BUDDIES:
Another fantastic indie film (American indies are killing it, really!) and my first film of 2014!
Drinking Buddies
was outstanding and while I understand its natural, improvisational style and lack of story mightn't prove to be a big hit with people, I really enjoyed the overall honesty and mundanity of it all. A romantic comedy of sorts, the film isn't quite about "nothing" which is what most people seem to be complaining about - that it had no purpose. It's just an unconventionally told story on film, is all. Olivia Wilde has never been better in a performance that can be chalked up as a career best for her. Go see it!
-------------
INSIDE LLEWYN DAVIS:
Was not prepared to love this movie as much as I did. Despite being seated in the very front row of a sold out showing of the film,
Inside Llewyn Davis
had me in its grip from its very first chord. I wonder why the Coen brothers decided to make such a film considering its about a musician at odds with his passion - a sentiment shared by many of those who pride themselves in the arts. Though the film only takes place across a few days, Llewyn unexpectedly finds himself wound up in what feels like a long journey that ultimately takes him back to where he started. Oscar Isaac gives a terrifically nuanced performance and I'm disappointed he wasn't recognised by the Academy. Oh and beautiful, beautiful music in this film - how can there not be if it's taking place in New York's folk music scene in the '60s?
-------------
STRANGER THAN PARADISE:
The Astor Theatre screened select Jim Jarmusch films as a retrospective throughout January every Wednesday and this was one of the films that I caught! Didn't see
Dead Man
or
Down By Law
though cause it was programmed during the awful heatwave (nonononoo). A jarring film at first given its editing,
Stranger Than Paradise
slowly won me over with its unique perspective of America and quirky characters. As the forefather of independent American filmmaking, stuff like
Drinking Buddies
owes a lot to the mundane simplicity of
Stranger Than Paradise
. Fairly sure I liked this film more than I thought I would.
-------------
MYSTERY TRAIN:
Really wanted to like
Mystery Train
and while I did enjoy aspects of it, particularly the first story with the Japanese couple travelling to Memphis, it didn't really click with me at all. Widely regarded as one of Jarmusch's best,
Mystery Train
felt a bit hollow compared to
Stranger Than Paradise
and, at least for me, lacked the nuance and depth found in
Stranger Than Paradise
. To be honest, I really wasn't sure what I was expecting and began to lose interest in the film by the third story. Is
Mystery Train
an ode to the city of Memphis? The memory of Elvis? Is it about escaping? I just feel like it could've been a lot tighter and less wayward though I guess that's how life is.
-------------
NIGHT ON EARTH: A better collection of short films than Mystery Train, I thought, and one that had me reeling from so much laughter. Night on Earth has five separate stories of cab drivers and their night spent driving an interesting assortment of customers in their respective cities. In some ways, an ode to what could be Jarmusch's favourite cities (and that's even including the cynicism felt by the end of the New York segment) and in other ways a sociological study by way of Jarmusch. I dug it, and think it's well worth checking out. (Also Giancarlo Esposito who plays Gus in Breaking Bad is in this and is completely unrecognisable!)
__________________________________________________________________________
And that's it. I always write too much, I'm sorry. Anyways, it's been confirmed that Japanese pop sensation Kyary Pamyu Pamyu will be performing in Sydney... but not Melbourne. UGH. Fitting that this post's title owes itself to her though. Listen and enjoy (and if you don't then it won't matter to me because Kyary is a genius and is slowly taking over the world).
BASS DROP!!!
End post.